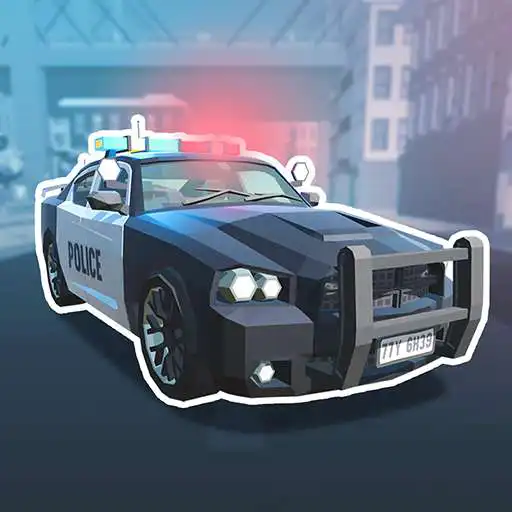 Traffic Cop 3D
The official app &amp game
Distributed by UptoPlay
SCREENSHOTS
DESCRIPTION
Use UptoPlay to play online the game Traffic Cop 3D.
In the seedy underworld of the city, one cop stands alone against the dangers of the traffic ahead. Keeping crime at bay, this officer is the only hero the city has to protect it.

Patrol the streets at night, keeping a close eye on the cars around you. Think you found a criminal? Then its time to scan their licence plate and test your instincts. Dont let the crooks get away and escape to the highway, chase them down and pull them over before its too late.

Justice is waiting, in Traffic Cop 3D

Traffic Cop 3D features:
-Pursuit drivers
-Cruise through the streets
-Be the best cop in town!

Subscribe to Traffic Cop 3D for all of the following benefits:

* Helicopter Minigame
* Police Dog Companion
* No Ads
* x2 Earnings

SUBSCRIPTIONS INFORMATION:

Traffic Cop 3D VIP Membership access offers two membership options:

1) A weekly subscription costing $5.49 per week after a 3 day FREE trial period.

2) A monthly subscription costing $14.49 per month.

After buying this subscription, you will unlock; x2 earnings for your in-game currency, obtain an exclusive police dog companion to join you, and an exclusive helicopter police chase mini game to play, and receive no ads, which removes non-optional ads from the game.
This is an auto-renewable subscription. The payment is charged to your account after confirmation. The subscription is renewed unless you unsubscribe 24 hours before the period ends. Your account will also be charged for renewal
The prices notes are for United States customers. Pricing in other countries may change and actual charges may be converted to local currency.
End of trial and subscription renewal:
- The payment is charged to your iTunes account after a confirmation of purchase
- The subscription is renewed unless you unsubscribe 24 hours before the end of the current period
- The account will be charged for renewal 24 hours before the end of the current period at the standard cost of the weekly subscription
- The user may manage the subscription and auto-renewal by accessing the user's account settings after purchase in the store
- No cancellation of the current subscription is permitted during the active subscription period
- Any unused portion of the free trial period will be forfeited when the subscription is purchased
Cancelling a trial or subscription:
- In order to cancel a subscription during the free trial period you need to cancel it through your account in the Store. This must be done at least 24 hours before the end of the free trial period to avoid being charged.

http://privacy.servers.kwalee.com/privacy/TrafficCopEULA.html
Enjoy with UptoPlay the online game Traffic Cop 3D.
ADDITIONAL INFORMATION
Developer: Kwalee Ltd
Genre: Casual
App version: 1.3.9
App size: 192M
Recent changes: + Bug fixes and improvements to keep you cruising the streets
Comments:
I would love to rate thisb5 stars but I have on thing that makes me frustrated it's when the days the limit of time. THE days go incredibly fast I would like you to make them longer and when yiu agree I will gladly make this game be 5 stars!!!
This game needs some work. I paid to have the ads removed, and the ads are still on the bottom of the screen. I thought something might have gone wrong with the transaction, so I tried again today. Turns out not only have I been billed 2X, I still have ads in the game. This is garbage. I would recommend staying away until the remove ad function actually works and isn't just a ploy to snag cash.
I really enjoy using this app. You get to be a traffic Police Officer, and you actually do most of the things that real cops do!!! You can scan the driver's plate, and descide what to do with the driver. You can make them pay a fine, let them go, and even arrest them. Super fun, and it can be played offline as well (Which I find useful, being on a school bus and all...). I highly recommend you give it a try. There may be a few ads here and there, but it is worth it. Enjoy the game everyone! :')
One star for ads... they are constant... have to watch an ad before you can even initiate certain pursuits. 80% of the time the ad won't load and causes the pursuit to get away. There really isn't that much in the way of car customization either... doesn't take much to get there and then you keep accumulating cash with no way to spend it.
This game is unplayable, with how many ads you get. You start the game with an ad, get an ad after each pull over, get an ad at the end of the 'day
then get an option to watch an ad for am item, and if you pick no, you still get an ad, then another option to get an ad for more 'money and get ANOTHER ad if you say no. You can't even play offline, the game won't let you. It's a waste of time, a waste of space, and so idiotic in how the choices are. Save yourself the trouble. Do better devs."
Page navigation: