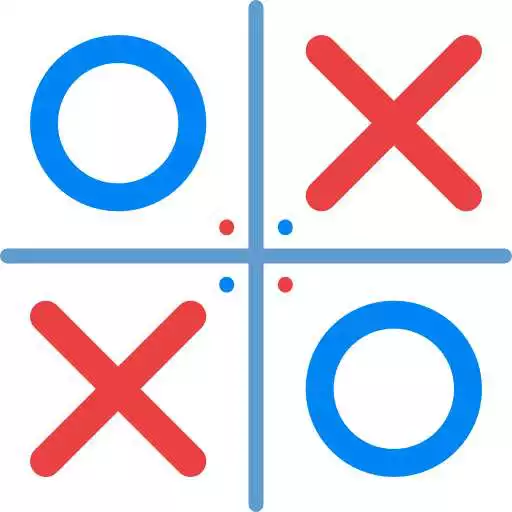 Tic Tac Toe 2 Player: XOXO
The official app &amp game
Distributed by UptoPlay
SCREENSHOTS
DESCRIPTION
Use UptoPlay to play online the game Tic Tac Toe 2 Player: XOXO.
Play Tic Tac Toe 2 player games in this classic XOXO puzzle game with your friends!

This brain teaser known also as noughts and crosses or xo, which is a great way to exercise your mind and to challenge your logic skills.Enjoy and have a quickplay with your friends and check who's smarter!

Features of Tic Tac Toe 2 Player: XOXO
Stunning UI, cool neon glow effects.
Various tic toc game difficulties: 3x3,6x6,9x9,11x11 grids.
Support single-player r multlr (humn nd mutr).
Online two player games, challenge your friends.
Amazing design for your choice in the tic tac toe glow.

How to master Tic Tac Toe 2 Player: XOXO?

The goal of tictactoe is to align 3 or more of your symbols (x o, noughts and crosses) in a board. The XO game is for 2 player, who take turns marking the free space in a grid. The player who places a required amount of symbols in a row respective marks in a horizontal, vertical, or diagonal row, wins the XOXO game.

Prt wll hl u bm th r n ox game. Thr is n f u gt nvlvd n th dffult, t u hv t rt a trtg n ur wn because of th tic tac toe 2 player gm mltl fr fr bth th lr.

Start to train your brain and solve a XOXO challenge in this tic tac toe two player game that will explore your mind ability by thinking a few steps ahead!
Enjoy with UptoPlay the online game Tic Tac Toe 2 Player: XOXO.
ADDITIONAL INFORMATION
Developer: Rejoy Studio
Recent changes: -Fix bugs.
-Game feature update.
Welcome to Tic Tac Toe!
Please give us your valuable comments so we can optimize the game to provide you with the best possible game experience!
Page navigation: