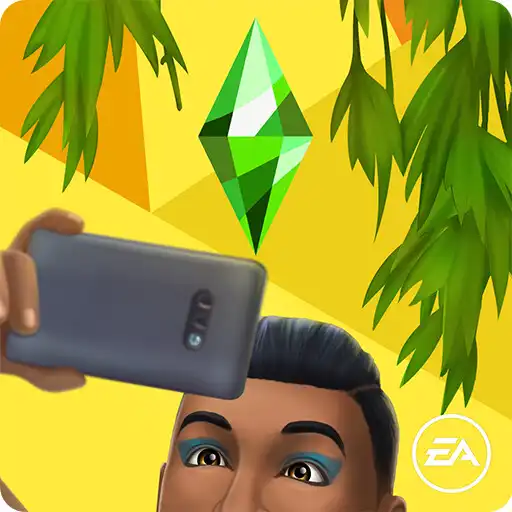 The Sims™ Mobile
The official app &amp game
Distributed by UptoPlay
SCREENSHOTS
DESCRIPTION
Use UptoPlay to play online the game The Sims™ Mobile.
Read on for important info below!

Create your Sims, give them unique personalities, and customize their world with more detail than ever before on mobile. Experience your Sims lives as they choose careers, party with friends, and fall in love.

CREATE AMAZING SIMS
Customize Sims with distinct appearances, hairstyles, outfits, makeup, and personality traits.

BUILD A FANTASTIC HOME
Personalize layouts and designs, choosing from a variety of furniture, appliances, and decorations.

SHAPE YOUR SIMS LIFESTYLE
Guide the stories of your Sims lives from careers and hobbies to relationships and families even Risky Actions! Start a family and pass down powerful Heirlooms.

PLAY TOGETHER
Host and attend parties with other Sims to socialize, earn rewards, and develop romantic relationships. You can even move in with other peoples Sims.
____________
Important Consumer Information. Some images shown may contain in-app purchases. This app: Requires a persistent Internet connection (network fees may apply). Requires acceptance of EAs Privacy & Cookie Policy and User Agreement. Includes in-game advertising. Collects data through third party analytics technology (see Privacy & Cookie Policy for details). Allows players to communicate via the in-game party chat feature. Contains direct links to the Internet and social networking sites intended for an audience over 13. The app uses Google Play Game Services. Log out of Google Play Game Services before installation if you dont want to share your game play with friends.

User Agreement: http://terms.ea.com

Privacy and Cookie Policy: http://privacy.ea.com

Visit http://help.ea.com for assistance or inquiries

EA may retire online features after 30 days' notice posted on www.ea.com/service-updates.

Do Not Sell My Personal Information: https://tos.ea.com/legalapp/WEBPRIVACYCA/US/en/PC/

By installing this game, you consent to its installation and the installation of any game updates or upgrades released through your platform. You can turn off automatic updates through your device settings, but if you do not update your app, you may experience reduced functionality.

Some updates and upgrades may change the way we record usage data and metrics, or change data stored on your device. Any changes will always be consistent with EAs Privacy and Cookie Policy. You can withdraw your consent at any time by removing or disabling this app, visiting help.ea.com for assistance, or by contacting us at ATTN: Privacy / Mobile Consent Withdrawal, Electronic Arts Inc., 209 Redwood Shores Pkwy, Redwood City, CA, USA.
Enjoy with UptoPlay the online game The Sims™ Mobile.
ADDITIONAL INFORMATION
Developer: ELECTRONIC ARTS
Recent changes: Sul Sul! We welcome you to the brand new Moroccan-themed Sim Festival in "Marrakech Majesty", where you can:

- Meet Faiz Jaleel, your newest neighbor in Briny Heights!
- Explore 'Serenity Stations', a house inspired by Moroccan architecture with a central courtyard and fountain!
- Jet, set, and go! Say hello to the new '90 Sunset Jetty' house lot. It's a beachfront paradise that's perfect to make incredible memories this summer.

Play now!
Page navigation: