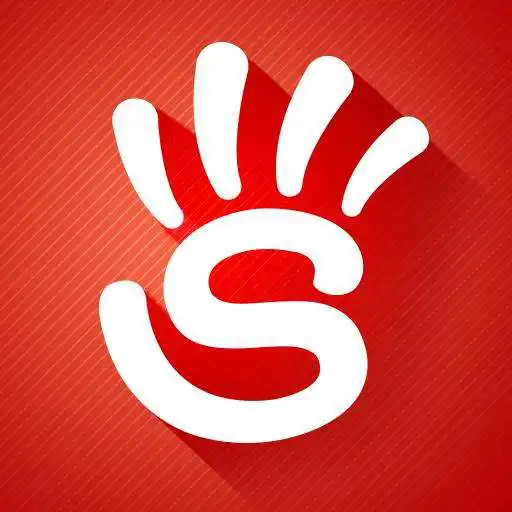 Stop
The official app &amp game
Distributed by UptoPlay
SCREENSHOTS
DESCRIPTION
Use UptoPlay to play online the game Stop - Categories Word Game.
STOP is the classic pen-and-paper TRIVIA word game you know and love

One letter. Five categories. 60 seconds. Infinite chances to become a TRIVIA quiz legend ... or at least laugh and have fun with your FRIENDS. It's fresher, funnier, and more frantic than everand still no pen or paper required!

From the studio that brought you the smash-hit crossword category game CodyCross and the zen-like Word Lanes

Features you will love:
- A MODERN version of the CLASSIC pen-and-paper categories quiz game!
- SNEAKY STRATEGY: Done answering? Stop the flow of time and END YOUR RIVAL'S ROUND EARLY!
- 200+ FUN and different TRIVIA CATEGORIES (and counting)!
- DUEL FRIENDS and foes in Europe, the Americas ... all over the world!
- MULTIPLAYER MODES including ""classic"" pen-and-paper mode and timer-free ""zen"" mode.
- CHALLENGE YOUR FRIENDS to become a true trivia master!
- Earn free coins to UNLOCK TIPS and hints for tough categories!
- LEARN new words, MEET new people, and become a STOP champion!
- Play with your friends on YOUR SCHEDULE! Whether you have 60 minutes or 60 seconds, you have time to enjoy the game STOP !
- PLAY ANYWHERE: on the couch, on the go, on your lunch break ... it's all good!
- Friends busy? Don't let the game stop. Let the MULTIPLAYER MATCHMAKING find you a brand-new nemesis to add to your fight list!
- Support for many languages, including English, Spanish, French, German, Italian, Russian, Brazilian Portuguese, and Turkish!
- Crafted by the same puzzle-loving people who gave you the unforgettable crossword blockbuster CodyCross and the meditative word search Word Lanes!

Ready to test your TRIVIA talents? Start playing the cutting-edge word puzzle category game STOP today!
Enjoy with UptoPlay the online game Stop - Categories Word Game.
ADDITIONAL INFORMATION
Developer: Fanatee, Inc.
Recent changes: - Bug fixes
--
Thanks everyone for the feedback!
Team Fanatee
Page navigation: