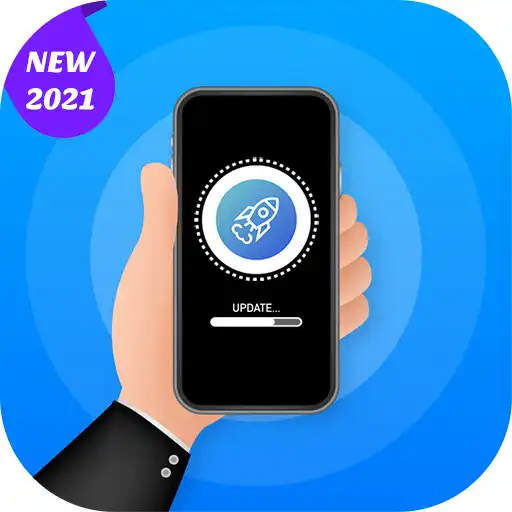 Software Updater For Phone System Cleaner 2021
The official app &amp game
Distributed by UptoPlay
SCREENSHOTS
DESCRIPTION
Use UptoPlay to play online the game Software Updater For Phone System Cleaner 2021.
Download Update Software Update & System Cleaner Latest 2021, this app will automatically check for updates to your installed Apps & Games and will notify you as soon as updates ...

Smart Feature :--

1. Auto Update Check
Get all pending updates at one page

2. System Application
List for all your system Apps

3. User Application
List for all your installed Apps & Games

4. Play Store Version Check
View the updated play store version of any app which is installed on your phone

5. Phone Information and System Check
View the information of your phone and system installed in your phone

6. Some Other Smart features like, System App, System Cleaner, OS updates for phone.

*Smart Feature*

Smooth User Interface
Easy to Use
Free App with full Feature
Set Reminder to automatically check app version

Benefits with this app include :-

1. Improved Security for your device and Free, small, easy-to-use and highly functional with intuitive interface.
2. Better Stability & Performance of your phone with New & Enhanced features
3. Latest Updated User Interface and No personal information leakage

Why you need this app?
In most cases, these updates will show up on your phone when the time is right, but for those of who are not willing to wait a second longer than necessary, there is a way to check for the updates manually.

Your Phone might have multiple Apps Installed and you will always want to have all those apps up to date on your device, for this you dont need to check multiple times for apps update.

Software Update will help you to update your downloaded apps, system apps & Android OS at regular bases. You can choose the latest software according to user reviews and know which is the best and suitable for you.

If you like this Software Update Application is so please dont forget give reviews or comments for further updates.

Thank you......
Enjoy with UptoPlay the online game Software Updater For Phone System Cleaner 2021.
ADDITIONAL INFORMATION
Developer: Saanvi IT Tech
Recent changes: Ads Bug Fixed
Page navigation: