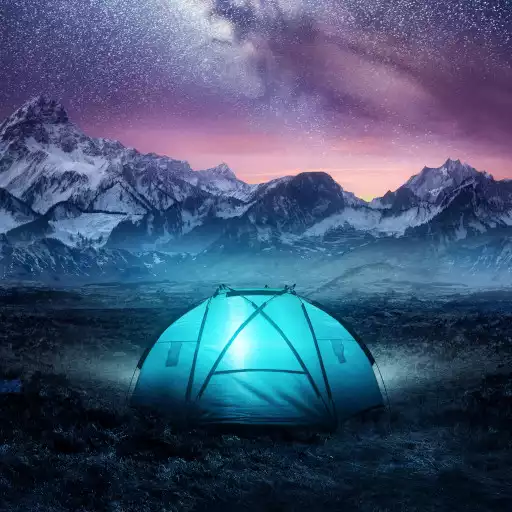 Sleep sounds
The official app &amp game
Distributed by UptoPlay
SCREENSHOTS
DESCRIPTION
Use UptoPlay to play online the game Sleep sounds.
If you have trouble falling asleep, this app will help you relax. Give your ears the best sounds for deep sleep. Listen to the relaxing sound of rain in the forest, a summer storm, waves in the sea, birds singing, frogs croaking, crickets singing, this is melody for your ears.

A good rest is vital for our performance during the day. A bad night will make us go all day clueless and dragging our feet.
These relaxing sounds or ASMR sounds also serve to meditate or put your baby to sleep.

Sleep problems are a frequent reason for consultation in psychological and medical consultations. However, in some cases, some of these problems can be combated with what is known as white noise. Using this resource in the room where you are going to sleep, favours the possibility of remaining in a relaxed state.

In this frenetic pace of life we have, we need a few moments of disconnection, of returning to our origins, which is better than the sounds of nature for that.

Si tienes problemas para conciliar el sueo esta app te ayudar a relajarte. Regala a tus odos los mejores sonidos para dormir profundamente. Escucha el relajante sonido de la lluvia en el bosque, una tormenta de verano, las olas en el mar, los pjaros cantar, las ranas croar, los grillos cantar, esto es meloda para tus odos.

Un buen descanso es vital para nuestro rendimiento durante el da. Una mala noche har que vayamos todo el da despistados y arrastrando cansancio.
Estos sonidos relajantes o sonidos ASMR tambin sirven para meditar o dormir a tu bebe.

Los problemas de insomnio son motivo de consulta frecuente en las consultas psicolgicas y mdicas. Sin embargo, en algunos casos parte de estos problemas pueden ser combatidos con lo que se conoce como ruido blanco. Usar este recurso en la habitacin en la que se va a dormir, favorece la posibilidad de permanecer en un estado de relajacin.

En este ritmo de vida frentico que llevamos necesitamos unos momentos de desconexin, de volver a nuestros orgenes, que mejor que los sonidos de la naturaleza para ello.
Enjoy with UptoPlay the online game Sleep sounds.
ADDITIONAL INFORMATION
Developer: condal
Recent changes: New relaxing sounds
Page navigation: