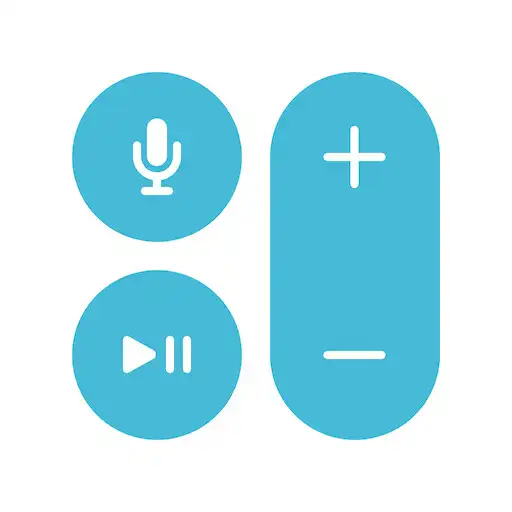 Remote for Apple TV
The official app &amp game
Distributed by UptoPlay
SCREENSHOTS
DESCRIPTION
Use UptoPlay to play online the game Remote for Apple TV - CiderTV.
This app is FREE version of the best remote for your Apple TV - CiderTV!
** Take the advantage of the wonderfull CiderTV PRO version in this CiderTV Free**

More than 50000 Apple TV users prefer CiderTV to other remotes every day. Now it is your time to try!
Featured in top industry portals: Product Hunt, iDownloadBlog, AppleTV Hacks, MacSources and many others

CiderTV is especially handy as a backup remote in emergency situations (original remote is often lost or broken, empty batteries, etc).

With CiderTV app you can:
- control 2nd and 3rd generation Apple TV from your Android phone or tab
- easily navigate ATV menus with gestures from the app or
- control your Apple TV box from Notification Center Widget,
- find some good movies, songs or TV programs to watch on your Apple TV,
- find favorite photos, videos, apps and other content,
- quickly send text queries (ex, movie titles) for your Apple TV with built-in keyboard,
- change linked Smart TV volume from same screen.

You should try CiderTV Pro Subscribtion:
** Special launch price only $0.99/month or $3.99/year

- Unlimited Apple TV slots
- No adds
- Priority support
- Pro Subscriptions are auto-renewable

NOTE: This app needs native remote (only for 1st setup), but even if you do not have it, any other remotes (including apps), paired for use with your Apple TV before will work as well. And once you pair CiderTV next time you'll be safe. Not a solution for you? Visit our FAQ inside the app to learn more alternative ways

Universal remote app

Unlike other universal IR remote controls and apps, Cider TV works via WiFi, so it is compatible with many Android devices even without built-in Infrared blaster (receiver) and with no infrared support (ex. Google Nexus, Sony Xperia, Motorola Droid, OnePlus, Xiaomi, Huawei, some Samsung Galaxy phones, Meizu, Lenovo, ASUS ZenFone etc). No need to jailbreak Apple TV.

Easy to Set Up. Pleasant to Use.

No special requirements - you just need active WiFi connection, Android OS v. 4.0.3 or above and non-jailbroken Apple TV to start. Pairing is needed only for first step. No additional hardware needed. We peel all the superfluous features of other universal remote analogues from the app to create best smart AppleTV remote for your Android device.

Our smart remote comes with intuitive gesture navigation so you can search for best TV shows, photos, music, games and movie episodes on your Apple TV in seconds. Please note that the app doesn`t support AirPlay, so you can't use CiderTV to stream, cast or share content from your Android device to your Apple TV via Air Play.

Find something good to watch

CiderTV Wi-Fi remote app comes with free built-in keyboard. It lets you to send texts to your Apple TV screen, rapidly type login and password on it from your phone and tablet.

Hate juggling between remotes? Always losing your TV remote?

CiderTV app saves you from this pain. Cider TV is the only remote for AppleTV that can also control your TV volume (via IP)! No need to change between remotes. Navigate menus, enjoy watching favorite movies and adjust your IP-enabled TV volume with all-in-one elegant solution. Almost all modern smart TVs support DLNA volume control from the box. Important note: CiderTV guarantees your Sony and LG Smart TVs volume control support. More TVs support (i.e. Samsung) is coming soon

Help and Support is Close By

Visit http://cidertv.com/faq for FAQ, contact us in online support chat inside the app or drop an email [email protected].

Follow us on Twitter https://twitter.com/CiderTV for latest updates (and help us to create the best remote with your feedback).
Enjoy with UptoPlay the online game Remote for Apple TV - CiderTV.
ADDITIONAL INFORMATION
Developer: WAYD LLC
Recent changes: Fixed few issues
Updated processing progress
Page navigation: