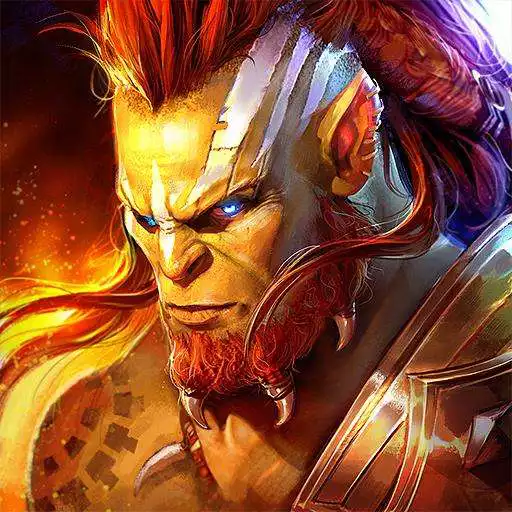 RAID: Shadow Legends
The official app &amp game
Distributed by UptoPlay
SCREENSHOTS
DESCRIPTION
Use UptoPlay to play online the game RAID: Shadow Legends.
Dark forces threaten the world of Teleria. Its up to you to answer the Arbiters call, summon warriors of legend to your side, and fulfill your sacred duty. To arms! Teleria needs you.

Battle your way through a visually-stunning fantasy RPG realm with hundreds of Champions from 15 playable factions.

To save this world, you will need to recruit its most legendary warriors from the forces of Light and Darkness. Train them for team combat, mold them into living weapons, and assemble the greatest raiding party ever seen.

With 1+ million possible Champion builds, RAID is a turn-based role-playing game you can play your way. Explore your options and build the perfect team.

Our player community has been growing for over four years, fighting over 10 million battles every day. Do your duty, and become a summoner of legend!

| ENJOY DEEP RPG FEATURES |

COLLECT POWERFUL CHAMPIONS
Summon 750+ warriors from 15 factions in this role-playing game. Call upon orcs, knights, elves, and more fantasy creatures to defeat any threat that stands in your way.

FIGHT EPIC BOSS BATTLES
Do you dare take on the Magma Dragon, the Fire Knight, or the Ice Golem? Vanquish challenging bosses for loot, XP, and special Champion drops. Then, in classic turn-based RPG style, fight them again for more powerful gear!

FACE THE MULTIPLAYER PVP ARENA
Go head-to-head with other players in fierce combat to unlock special gear. Rise through the ranks and become an Arena legend.

FEEL THE VISCERAL 3D ARTWORK
Beautiful, fully-rendered 3D heroes offer stunning detail down to the cracks in their armor. Marvel at a vivid fantasy world with thousands of unique skill and attack animations.

DEVELOP AND MANAGE YOUR BASTION
Upgrade your own personal fortress to manage your Shards and ready your Champions for dungeon runs, multiplayer arena combat, and the story campaign.

ENJOY STRATEGIC TURN-BASED RPG GAMEPLAY
Equip your Champions with powerful artifacts to aid them in battle. Rank them up to unleash devastating skills, AOE attacks, healing powers and more as you lead them in combat.

CLEAR OUR MASSIVE PVE CAMPAIGN MAP
Experience epic dark fantasy done right through 12 spectacular RPG locations spread over a sprawling, fully-voiced story campaign. Heed your heroic duty and conquer the forces of Darkness.

DIVE INTO A DEEP FANTASY WORLD
Learn about Telerias heroes and villains with our growing collection of Champion bios. Then, check out our animated limited series, RAID: Call of the Arbiter, on YouTube!

PLEASE NOTE:
* Items are available for purchase in this fantasy RPG. Some paid items may not be refundable depending on the type of item.
* RAID is available in English, German, French, Spanish, Italian, Ukrainian, Traditional Chinese, Simplified Chinese, Korean, Turkish, Russian, Japanese, and Portuguese. We understand that role-playing games are always more immersive in your native language!

RAID Official Website: https://plarium.com/
RAID Support: [email protected]
Our RPG Community: https://plarium.com/forum/en/raid-shadow-legends/
Privacy Policy: https://plarium.com/en/legal/privacy-and-cookie-policy/
Terms of Use: https://plarium.com/en/legal/terms-of-use/
CCPA Employee and Applicant Notice: https://plarium.com/en/legal/ccpa/
Enjoy with UptoPlay the online game RAID: Shadow Legends.
ADDITIONAL INFORMATION
Developer: Plarium Global Ltd
Recent changes: New in 7.50.0:

FEATURES:
- New Champion Rarity: Mythical.
- Mythical Champions have two Forms, a unique Metamorph ability to transform, and two sets of skills.
- 5 Mythical Champions have joined the fight for Teleria.
- New Shard type: Primal. Summon Mythical Champions from these red Primal Shards.
- New Champion Lore has been added.
- Champion Lore button is now disabled if a Champion doesn't have a story yet.
- Other game enhancements, battle and Champion fixes.
Page navigation: