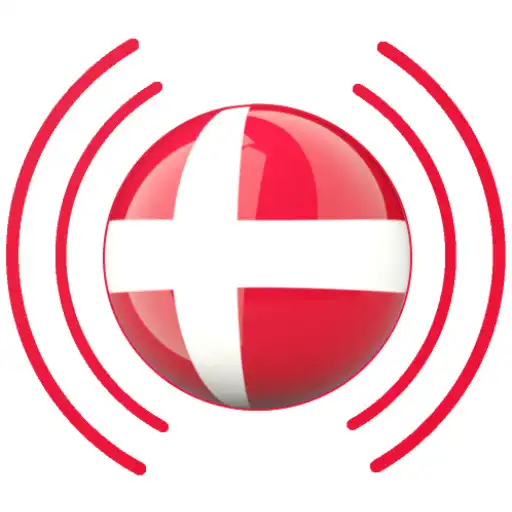 Radio Denmark
The official app &amp game
Distributed by UptoPlay
SCREENSHOTS
DESCRIPTION
Use UptoPlay to play online the game Radio Denmark.
We think of you, and we know that you like to listen live to all Dab radio stations and internet radio in the country Denmark. All stations of sports, music, news, religion, information, entertainment and more.

This application, due to its simplicity, is easy to use and can search for any station in Denmark, and enjoy the best experience with real-time updating.

Features:

It is compatible with any android device.
Lite size
Listen to the radio in the background, while using other applications, even while the screen is locked.
More than 100 favorite stations to listen in real time.
Notification of the station you are listening to at the moment.
Control the application from the notification bar
High quality sound quality.

Now with Radio Denmark all radio in one place for free and live FM and AM online.

Available many free Denmark radio stations with a simple and familiar player. One of the functions is the high quality sound that can be obtained, you simply need a stable connection and enjoy the best entertainment, as well as information of interest to everyone.

Some known and available Denmark radio stations.

DR P1 - 90.8 FM
DR P2 - 96.0 FM
DR P3 (Kbenhavn) - 93.9 FM
DR P4
DR P5 (Kbenhavn)
DR P6 Beat (Kbenhavn)
DR P7 Mix (Kbenhavn)
DR P8 Jazz (Kbenhavn)
Retro Radio
Skala FM
Radio 100
NOVA (Kbenhavn)
Pop FM (Kbenhavn)
Radio Soft
Radio Klassisk (Kbenhavn)
PartyZone Radio
Limfjord Mix
Always Elvis Radio
DR Nyheder
902FM Det Nye Radio Ballerup
Radio Viborg
ANR
Radio go! FM
Radio Skive
Radio Silkeborg
VLR (Vejle)
Solo FM
MyRock
Radio Sydhavsoerne
Radio Koege
Radio Alfa
Radio Limfjord
Radio Projekti 21
Radio SLR (Nstved)


The most popular and most listened to radios of Denmark have been selected. If you can't find your favorite radio, please send.
Enjoy with UptoPlay the online game Radio Denmark.
ADDITIONAL INFORMATION
Developer: master latino
Genre: Music & Audio
App version: 1.0
App size: 9.1M
Recent changes: Version 1.0
Page navigation: