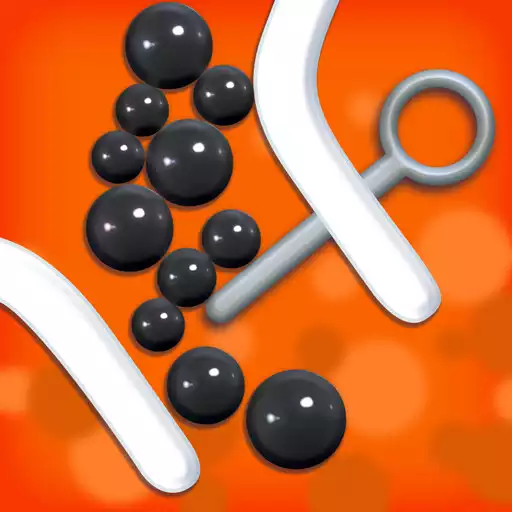 Pull the Pin
The official app &amp game
Distributed by UptoPlay
SCREENSHOTS
DESCRIPTION
Use UptoPlay to play online the game Pull the Pin.
Are you looking for the mini games that are all over the internet to challenge your brain? Pull The Pin has got your back! If playing toilet games is your thing, you can relax, pull the pin on this game, and get out the balls. Save them all!

Super simple, yet sophisticated gameplay awaits in Pull The Pin for all puzzle game lovers. Some puzzles are simple enough to warm up your brain waves. Others are intricate and complicated enough to challenge you. When the path is clear, just pull the pin and save the balls in the bucket. But watch out - bombs are lurking at every corner. Pull the wrong pinBOOM! Game over.

Start simple and slow, just a pin or two. As you progress, the puzzles become more complicated, yet they all remain relaxing to the very end. With an infinite number of levels, Pull The Pin never ceases to be relaxing, yet challenging for your brain. Take on a few challenges during toilet time and get out all those balls!

Here are some of the features of Pull The Pin:

Complete intricate challenges
No puzzle game would deserve the word if it doesnt have challenges, and Pull The Pin is no exception. Dozens of challenges await for you to pull the pin on and save the balls. Save them all!

Beautiful skins
Customize your game to your hearts content. Collect rewards during each relaxing challenge and exchange them for new balls, backgrounds, pin styles, even ball trails! Weve got cubes, stars, soccer balls, rulers, spears, and neon tubes that you can put on top of a woodland background, a cityscape, beach sand, or in space! The possibilities are endless and theyre all for you.

Earn coins even when away
Earn coins in the idle feature of our pull the pin puzzle game! Build houses and upgrade them to skyscrapers that will bring you more coins with each level.

Its the best time waster!
Spend some toilet time while you pull the pin and save the balls. If you love those pull the pin pipe mini games, we have them all! Toilet games have never been this relaxing!
Enjoy with UptoPlay the online game Pull the Pin.
ADDITIONAL INFORMATION
Developer: Popcore Games
Recent changes: > Pin pullers, watch out for those hard levels!
> Now hard levels are easier to spot with their bright fiery label.
> We also did some bug fixing and optimizing, so don't forget to tell us of your experience in the reviews. You know we love to read them.
Page navigation: