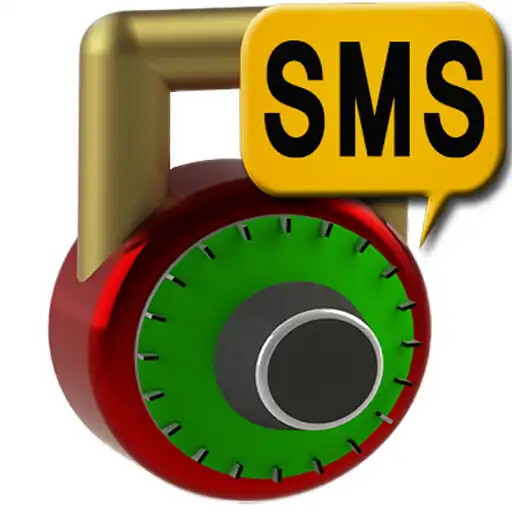 Protect SMS Free
The official app &amp game
Distributed by UptoPlay
SCREENSHOTS
DESCRIPTION
Use UptoPlay to play online the game Protect SMS Free -Lock and Send SMS -En/De Crypt.
Protect SMS is a useful application to protect your SMS (short text services).

Protect SMS allows protected SMS communication between the sender, recipient, and vice versa. App can decrypt and read new encrypted SMS and can create, encrypt and send new SMS.

Protect SMS uses SMS from the standard MessagesBox which is located in android mobile phone. It doesn`t delete, nor modifies SMS in the MessggesBox. Encrypted SMS messages in the standard MessaggesBox are not usable, they are not readable, only the string of characters is visible.

To protect SMS use crypt algorithm using a password. Protect SMS needs the user to enter his password. This password is also used as a crypt - key to crypt algorithm. The password can be set in SETUP or directly while writing a new SMS - KEY button. Protect SMS memorizes the last entered password. The password is stored in an encrypted form.

Both communication parties must work with the same password. If this condition is met, then clicking the OPEN encrypted SMS button will automatically decrypt it and its content can be read. The same password can use, for example, individuals or workgroup, so they can communicate in a protected mode.

Protect SMS has optional LOGIN dialog. In case of increased secured SMS communication it can be activated in Setup. The password for the login dialog is the same as for SMS encryption. The app always works with one password

Protect SMS is optimized for effective and fast using.


MAIN IDEAS:

- easy to use,
- android devices + SIM card support (optimized for smart phones and tablets),
- user friendly interface,
- intuitive user control,
- minimalist design,
- optimized for performance,
- unlimited files can be protected,
- very fast use.


PERMISSIONS:

- access network state
- internet
- external storage
- vibrate
- google services
- user directory
- R/W SMS
- R/W contacts
Enjoy with UptoPlay the online game Protect SMS Free -Lock and Send SMS -En/De Crypt.
ADDITIONAL INFORMATION
Developer:
Recent changes: - Update GUI.
Page navigation: