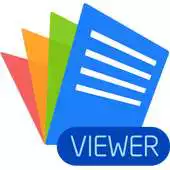 Polaris Viewer
The official app &amp game
Distributed by UptoPlay
SCREENSHOTS
DESCRIPTION
Play this online game named Polaris Viewer.
Polaris Office, selected by 70 million users across the world, provides mobile optimized document viewer at the requests of numerous users. Using compact and stable Polaris Office Viewer which takes some edit functions out and strengthens view function, quickly and easily manage all the document files such as Microsoft Office, TXT, Zip file, as well as Adobe PDF!
Supporting global languages
: English, Korean, Japanese, German, Russian, Indonesian, Brazilian Portuguese
■ Supported formats ■
• Microsoft Word : DOC, DOCX
• Microsoft Excel : XLS, XLSX
• Microsoft Powerpoint : PPT, PPTX, PPS, PPSX
• Other documents and files : PDF, TXT, ODT, Zip
■ Main functions ■
Mobile optimized document viewer : Supporting must-have functions to easily view the documents in Mobile.
• Landscape mode / Portrait mode / Multiwindow mode
• View per page, View in a row
• Able to dim the screen and choose background (Providing Night mode and Paper texture)
• Suupporting text copy function in document
•
[NEW] Supporting text to speech function
(Reading from the beginning or now)
•
[NEW] Supporting uncompress Zip filesSmart document managing : Supporting the functions for managing various documents more efficiently.
• Able to check all the documents in My device storage, SD Card and various cloud storages.
( * Supporting Google Drive, OneDrive, Dropbox)
• Able to manage main documents seperately through bookmark settings.
• Support various sorting methods. (Name order / Date order / Size order etc)
• Support view function per document format.
• Able to search document you need through search function.
[Information about permission]
• WRITE_EXTERNAL_STORAGE : This permission is needed when reading a document saved in Android SD card.
• READ_EXTERNAL_STORAGE : This permission is needed when reading a document saved in Android SD card or moving a document in other storage to SD card.
• GET_ACCOUNTS : This permission is needed when connect with Google Drive.
■ Note ■
• Homepage : Polarisoffice.com
• Facebook : facebook.com/polarisofficekorea
• Youtube : youtube.com/user/infrawareinc
• Inquiry :
[email protected]
• Terms and Conditions and Privacy Policy : www.polarisoffice.com/privacy
Updates:
In this version,
- Improved the usuability and fixed other issues that we found from customer reviews and inquiries..
Polaris Office regards customers feedback as important!
Please give us your opinion for us to provide you better service.
Polaris Viewer from UptoPlay.net
Page navigation: