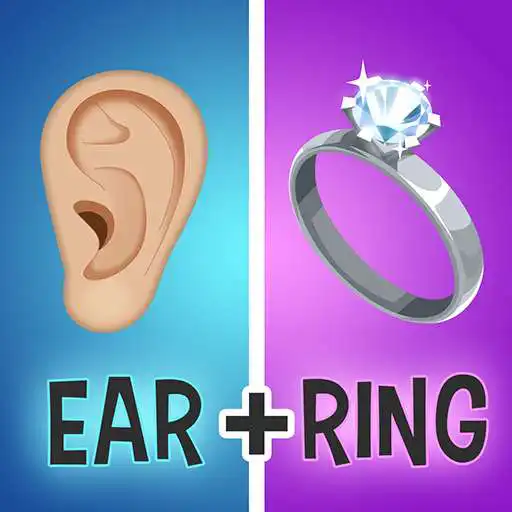 Pictoword: Fun Brain Word Game
The official app &amp game
Distributed by UptoPlay
SCREENSHOTS
DESCRIPTION
Use UptoPlay to play online the game Pictoword: Fun Brain Word Game.
* Academics' Choice Smart Media Award *

Want the fun free word games to play with friends? Boys, girls and dults will love this amazing new trivia word game. Get Pictoword for free and join millions of trivia players worldwide. Even play with no wifi.

Fans of fun brain training games for teens and adults. This is for you, Pictoword is a cool, simple yet addictive word game where you """"read"""" a series of pics that combine to create a word or phrase.

Guessing these words will be so much fun. Challenging and fun word puzzles will absolutely enlighten your day for girls and boys. Play single player or multiplayer word games with friends.

Create words- for example, you'll see pics of SAND and WITCH. Combine the two to solve for SANDWICH - a lunchtime favorite, When you're stumped, try saying the words out loud or ask a friend, Ready? 2 Pics, 1 Word - Can you guess what's the word?

Fun and addicting games dont get better than this. Take on the addictive word challenge from Pictoword the fun trivia word games for your phone.

No wifi, no problem, Play offline or online games without wifi on the go.

Picture Guessing Games for every level of player
- Word challenges come in varying difficulty packs
- Guessing games are fun for boys and girls in Easy mode
- Test your brain with Hard picture packs
- Brain training gets even more fun, addicting and intense with extreme difficulty picture packs

Fun addicting games and word puzzles in tons of picture guessing categories
- Guess what games - unscramble words from pics of historical figures, landmarks & countries
- Guess the word from pop culture photos of celebrities, characters, movies & brands
- Classic word games for free - unscramble over 300 word puzzles in the free classic pack
- Word puzzles updated all the time, New addicting categories like food, games & more

Word puzzle games any way you like to play
- Puzzle yourself with solo mode multi-picture brain teasers
- Word puzzle games have no time limit. Train your brain to solve the puzzle
- Brain training puzzles are more flexible and fun than ever

Fun games with friends let you ask for help and share tips
- Puzzle game got you stumped? Friends can help solve the word puzzle via e-mail
- Play with friends & take turns - see who can unscramble letters to solve the puzzle
- Guessing games your friends can help with through Facebook connect
- Play free games without WiFi wherever you are

New words are always available, Unlock fun new games from Picture Packs and keep guessing in categories like:

Guess the celebrity
- Guess who the celeb is in fun brain games that push your pop culture knowledge
- This photo puzzle is totally tuned in with top celebrities. Are you?

Guess the brand
- Guess the logo or restaurant from your favorite brands in challenging tricky word puzzles

Movie and TV Show Games
- Guess what the movie or TV show is, Can you pick out your favorite movie titles from our pop culture word puzzles?
- Movie and TV show trivia fans will love these addicting games as you scramble to solve puzzles
- Guess what the cartoon, sitcom or show being described in the picture

Guess the place in the Countries & Cities category, solve history trivia in the Historical Figures pack, and show off your nature skills with the Animals pack.

Pictoword is an addicting word puzzle game you can play alone or with friends, With free brain games, exciting picture packs, challenging word puzzles and tons of word puzzle games to play, you'll have endless hours of brain training fun, Guess the word, earn medals & train your brain wherever you are.

Download Pictoword today, fun games for free in your pocket, dont miss out.

Read/write storage permissions is used for screenshots. Privacy Policy - http://kooapps.com/#faqs

We want to make sure youre having the funnest time playing our fun new word game. Contact us at [email protected]
Enjoy with UptoPlay the online game Pictoword: Fun Brain Word Game.
ADDITIONAL INFORMATION
Developer: Kooapps Games | Fun Arcade and Casual Action Games
Recent changes: The latest version of Pictoword brings to players the following features:
* Puzzle Rush mechanic where players get free hints at the start of new puzzles! Complete puzzles to reach the need tiers and unlock even more!
* Google Achievements are now available for players to aim for!
* New puzzles added to the Classic Pack!
* Optimizations & bug fixes to improve the game play experience!

Thank you for your wonderful support! Keep sending us your feedback so we can improve Pictoword even more!
Page navigation: