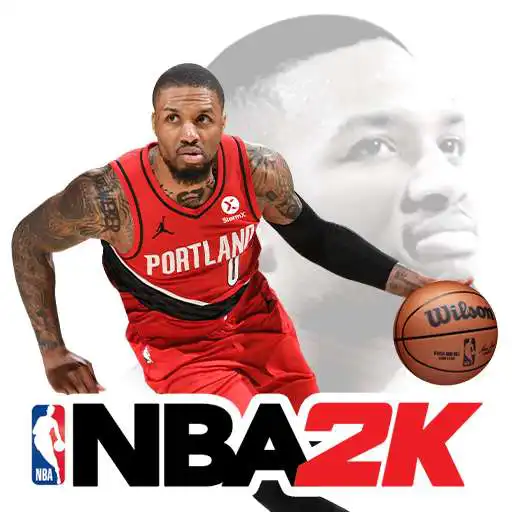 NBA 2K Mobile Basketball Game
The official app &amp game
Distributed by UptoPlay
SCREENSHOTS
DESCRIPTION
Use UptoPlay to play online the game NBA 2K Mobile Basketball Game.
Stay in the game with the latest season of NBA 2K Mobile. NBA 2K Season 5 is HERE with exciting new features! Enjoy brand new card tiers, updated game modes like Tourneys, card mentoring system, complete UI refresh, Courtside Pass subscription and much more!

Collect and forever hold onto basketball cards of your favorite NBA superstars and teams from the 2022-23 NBA season. Take your dream NBA roster to the top with your favorite online basketball sports game. Become the King of the Court and compete with millions of basketball players in 5v5 basketball matchups, 3v3 basketball drills and 7-game championship tournaments. Enjoy new themes, new basketball plays and new NBA events - in an all-in-one free online basketball sports game.

Play the best free online sports game all the way to the NBA Finals - step onto the basketball court, build your NBA all-star team, advance your NBA basketball career and slam dunk on console-quality graphics, and lifelike NBA 2K basketball action - on the go. Boost your basketball training and compete in limited-time events for exclusive basketball cards and NBA rewards. Rise up to the NBA championship and league leaderboards on your way to becoming an online basketball legend.

As an NBA manager, its your role to build your dream roster, choose your NBA all-stars, and plan each play as it unfolds - do you have what it takes to take home the NBA championship?

NBA 2K FEATURES INCLUDE

NBA Basketball Card Collection:
Collect hundreds of basketball cards featuring 2022-23 NBA roster, NBA Playoffs Superstars, NBA All-Stars, and NBA MVPs.
. Enjoy and collect brand new card tiers like Topaz, Pearl, and Jade while leveling up your cards from season to season
Your favorite all-time NBA icons! From basketball legends like Michael Jordan, Kobe Bryant, Shaquille ONeal, Dirk Nowitzki, Vince Carter, Kareem Abdul-Jabbar, and Dwyane Wade to current NBA superstars like LeBron James, Stephen Curry, James Harden, Nikola Jokic, Giannis Antetokounmpo, Kevin Durant, Ja Morant, Trae Young, Devin Booker, and many more
With the new mentoring system, create mentors that give significant boosts when attached to your MyTeam basketball player cards

Game Modes:
5-on-5 matchups with console-quality graphics for an authentic on the court NBA live basketball experience
Nike, Jordan, Adidas basketball gear to flex your b-ball player with NBA 2K MyPLAYER in CREWS mode
Shoot hoops in 3 on 3 freestyle basketball in CREWS mode
Tourneys (7-game championship mode)
Real-time NBA PvP multiplayer with millions of 2K basketball players to compete against
Courtside Pass Subscription - collect premium prizes throughout the new NBA season
Exclusive basketball rewards and NBA events all year long

NBA 2K Mobile is a free basketball game and just one of the many titles brought to you by 2K including NBA 2K23, NBA 2K23 Arcade Edition, WWE 2K22, and much more!

NBA 2K Mobiles live 2K action requires newer hardware. Download NBA 2K Mobile if you have a device with 4+ GB of RAM and Android 8+ (Android 9.0 recommended). An Internet connection is required.

Do Not Sell My Personal Information: https://www.take2games.com/ccpa
Enjoy with UptoPlay the online game NBA 2K Mobile Basketball Game.
ADDITIONAL INFORMATION
Developer: 2K, Inc.
Recent changes: Player likeness updates
A new themed Tourney is around the corner
Misc. bug fixes and improvements