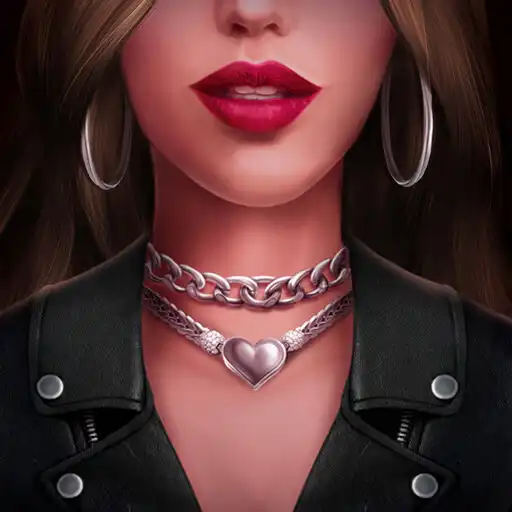 My Fantasy: Choose Romance
The official app &amp game
Distributed by UptoPlay
SCREENSHOTS
DESCRIPTION
Use UptoPlay to play online the game My Fantasy: Choose Romance.
My Fantasy belongs to the genre of role playing games that let you experience a love fantasy shaped by the life choices you make. Will you kiss the love of your life or succumb to the lure of drama? It's interactive story games like these that let you choose your story and write your own episode of love and fulfillment.

Write your own love chapters in an interactive simulation game of striking and unforgettable moments! Momentarily escape to an episode where your choices shape the story.

It's one of those dating games that put you in the driver's seat and let you choose your own saga and forge your own narrative. As you play, you will have the option to:
Create your own unique characters
Make choices that affect the ending
Focus on one romantic interest
Have your way with any character
Collect unique points and collectibles
Compete with other players
Have fun every day!

Tired of sappy plots, uninspiring scripts, and cardboard characters? My Fantasy is a dating simulator that turns it all around by introducing interactive stories where your decisions actually matter as you welcome your crush into the spotlight of your life. Will you make the right choices and become boyfriend and girlfriend?

The kissing games between you and your love will let you see what romance is all about and each one of the episodes you start is completely unique and different, following the mantra of ""my love life, my choice"". Ready to revisit the high school hallways or the college campus and write your own story?

My Fantasy lets you dream big as you make your way through an interactive storytelling game that brings traditional romance stories and novels to shame. The level of immersion will leave you craving for more as you let yourself be lovestruck by your crush and spoilt for choice regarding where you want your romance to be headed.

Explore dozens of unique romantic plots, love stories, and genres! Listen to the whispers of the night as you make your decision and let the romantic adventure unfold.

My Fantasy is an interactive choose your story romance game that lets you write the chapters of your own love episode! Choose your date and let's get this party started!
Enjoy with UptoPlay the online game My Fantasy: Choose Romance.
ADDITIONAL INFORMATION
Developer: Unicorn Media Apps
Recent changes: Hey there, story lovers! We update our app on a regular basis to make your experience better and better. This My Fantasy update includes:

- UI Improvements
- Bug Fixes
- Content Improvements
- User Experience Improvements

Thank you for choosing our game!
Page navigation: