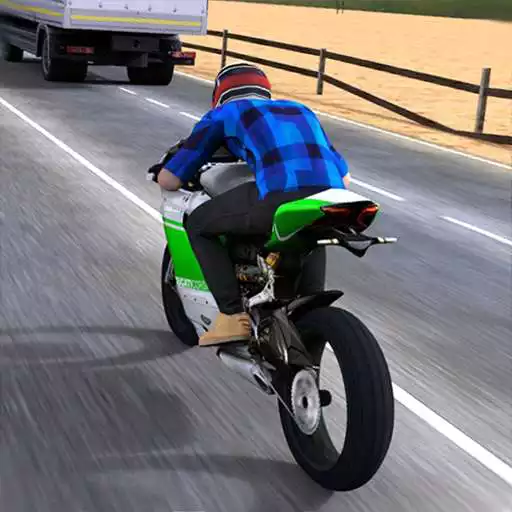 Moto Traffic Race
The official app &amp game
Distributed by UptoPlay
SCREENSHOTS
DESCRIPTION
Play this online game named Moto Traffic Race.
Moto Traffic Race is one of the best moto racing games. Have fun dodging cars and trucks while you speed up to the limit. Take your car and race in 2 different game modes… day or night!
Moto Traffic Race has lots of bikes to purchase. You can also upgrade your ride with your hard earned money. Get the best bike money can buy and beat everyone in this amazing moto racing game.
Ride your bike through streets packed with real life traffic and thematic cars. Avoid fire trucks, blazing cars, cement trucks, and even police road blocks!
What are you waiting for? Download Moto Traffic Race now!
FEATURES:
- 2 games modes
- Lots of bikes
- Real life traffic
- Thematic cars
- Moving and static obstacles
- Great 3D graphics
- Awesome music
- Endless fun!
Updates:
Moto Traffic Race from UptoPlay.net
Page navigation: