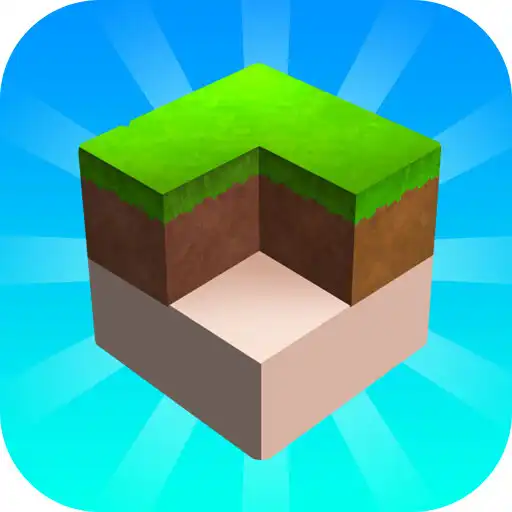 MiniCraft: Blocky Craft 2022
The official app &amp game
Distributed by UptoPlay
SCREENSHOTS
DESCRIPTION
Use UptoPlay to play online the game MiniCraft: Blocky Craft 2022.
Do you love building games? Become a crafter in the world building now !
MiniCraft: Blocky Craft 2021 is a sanbox crafting build game will help you make your dreams come true with invention is made infinity the world and blocks building city. You become a crafter and explore the world, gather resources, block craft and build great building blocks or castle buildings. Build and destroy anything you want in the infinite blocky open world to build, craft and explore.
In the game there are two modes of creation and survive. Take advantage of your imagination to learn how to build houses or higher than build massive castles and constructions at the same time you have to make use of all skills for survival crafting in the world

You can gather different resources as earth, stone, wood,and building a the world with exciting multicraft to craft block and survive in the adventure sandbox simulator.
GAME FEATURES
-Real-time world and cool graphics.
-Many block and items in the game
-Two mode : creative and survival
-Build, delete, move, fly, jump and mine, craft in the world block
-Explore the world and craft,build your imagination to craft block and survive.
-Fighting with enemy in survival mode.
-Crafting and build game with creation mode in your imagination
-Easy control crafting and build block, house craft, castle, your own world moon.

MiniCraft: Blocky Craft 2021 is a multicraft game the best sanbox crafting and build of building game with 2 basic modes.

+ Creative craft mode
Exploration the world, destroy blocks and proceed with creative constructions to create amazing buildings from construction but simple houses to great constructions with unlimited block resources and your imagination.

+ Survival mode
Survive on a deserted island with collect resources,build house craft, craft weapons to fight dangerous enemies , explore the world, create and survive in the dangerous world.

Join the world exploration and create!
With exploration adventure .Become a crafter create and destroy blocks to collect weapons, resources, shelter houses to fight the enemy or create great buildings with your imagination full. Download MiniCraft: Blocky Craft 2021 now and enjoy building game
Enjoy with UptoPlay the online game MiniCraft: Blocky Craft 2022.
ADDITIONAL INFORMATION
Developer: XGame Global
Recent changes: - Fix some bugs
Page navigation: