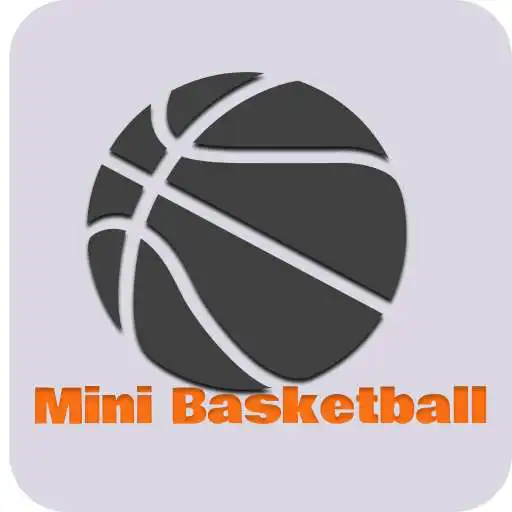 Mini Basketball
The official app &amp game
Distributed by UptoPlay
SCREENSHOTS
DESCRIPTION
Use UptoPlay to play online the game Mini Basketball.
Put on your sneakers, and get ready to go onto the court in this brand new basketball game! Experience basketball like never before, in this fresh and easy to play basketball game. In Mini Basketball you will enjoy a casual gameplay experience, while still remaining loyal to the original game. Its time for you to get the crowds roaring in the arenas, score some amazing 3 pointers, and build the strongest team that ever existed!

Pick up and Play
Welcome to the first casual experience of basketball. Mini Basketball has a casual pick up and play feel that still remains true to the original sport. No need to waste time on endless mechanics, just pick it up and jump straight into the action

Build, Upgrade and Customize Your Team
In Mini Basketball you will be able to win players, from common to epic ones, and upgrade them to turn your team into the most feared opponents on any pitch. Not only can you build your team, but you will also be able to fully customize it to your image with more than 100 customizable options from:

Unique logos, jerseys, shorts, sneakers.
Personalize your gameplay experience by choosing the ball you prefer, mascots, cheerleaders and dunks!
Name your team
Win the rarest pieces of equipment and show them off!

Play through Different Tiers and Tournaments
Unique and original arenas and courts that will get bigger, louder, and more impressive as you progress through your basketball career. Several tournaments where you will go through playoff stages and win a trophy at the end of the road!
Whether its on your court, or in an international setting, every game will feel different. New and more impressive arenas are on their way, so keep an eye out for future updates.

Rule the World
Climb up the leaderboards to win amazing prizes and always be on top of the competition. Every week you will have a chance to move up the leagues, from the Brass League to the All-Stars League, so make sure that you grab those promotion spots by the end of the week to win bigger and better prizes!

--------------------------------------
Contact us:
[email protected]
Enjoy with UptoPlay the online game Mini Basketball.
ADDITIONAL INFORMATION
Developer: Miniclip.com
Recent changes: "Step back in time to the age when basketball legends were born with the Golden Era Season! Compete throughout the season to unlock unique rewards inspired by the heroes of old."
"Double Season points are available for grabs! Be alert to maximize your season pass completion."
"Celebrate the Golden Age with the debut of the legendary rising star, 'Frenchy.'"
"Bug fixes and general improvements have been made."
Page navigation: