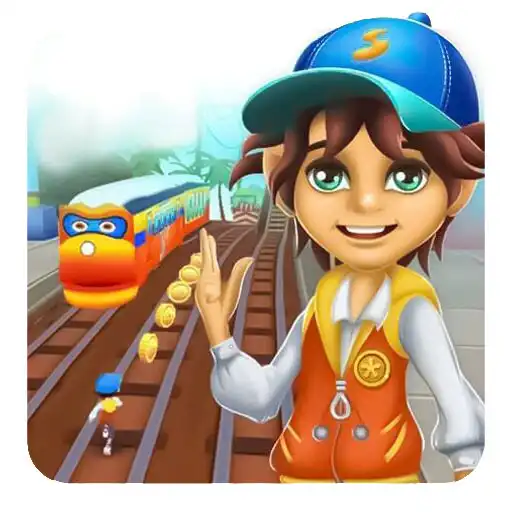 Metro Rush
The official app &amp game
Distributed by UptoPlay
SCREENSHOTS
DESCRIPTION
Use UptoPlay to play online the game Metro Rush.
Challenge your reflexes and collect rewards and dodge obstacles in Metro Rush!
Yipli brings to you another awesome game that will cure your boredom and laziness at the same time. What better activity that kills two birds with one stone.
Start your run after choosing your favorite avatar, you can change your avatar anytime you want. Collect coins and unlock more awesome avatars! Control your players actions with the Yipli Mat.
You Move- it jumps, you go rightit goes right, you left -it goes left.
Run through the rail routes while avoiding hurdles and jumping over them, collect awesome boosts such as 2x points to earn twice the coins you gain, Magnet to attract all coin in your range, Jumpy boots to boost your jump and even Special Mystery Boxes! There are many more fun rewards that are waiting for you!
But be careful of the moving trains, change track to avoid getting hit by one of those! Roadblocks will try to stop you but you can jump over those, double jump over bigger ones. Dont let anything stop your run streak!
Metro Rush is fun filled and fitness encouraging game for all age groups, play solo or challenge your buddies or play along with your family.
Disclaimer: Please note that this game is made to be played with the Yipli Smart Mat (Fitness Console). For more details , please visit: https://playyipli.com/
Enjoy with UptoPlay the online game Metro Rush.
ADDITIONAL INFORMATION
Developer: Fitmat Smart Solutions
Recent changes: Phone devices readability issues addressed.
New Yipli Mat Tutorial added.
Inter app communication is improved with more security.
Games data loading time is improved.
Minor Bugs fixes.
Content rating updated to 13+ Category.
Page navigation: