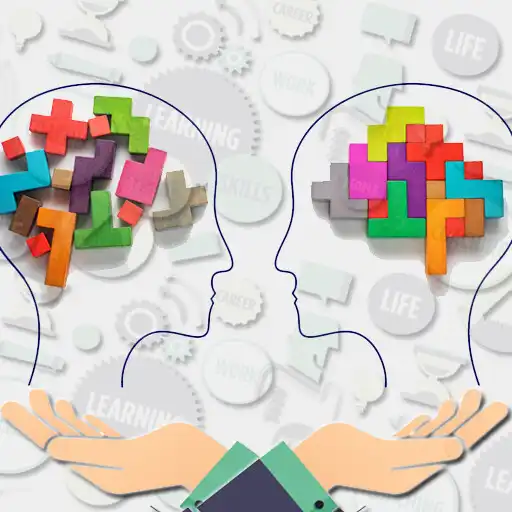 Komunikasi Psikologi Sosial
The official app &amp game
Distributed by UptoPlay
SCREENSHOTS
DESCRIPTION
Use UptoPlay to play online the game Komunikasi Psikologi Sosial.
Komunikasi psikologi dan Psikologi Sosial adalah aplikasi buku pendidikan indonesia yang berisi tentang teori komunikasi psikologi dan psikologi sosial. Psikologi sosial sebagai akar ilmu komunikasi merupakan buku ketiga dari 8 (delapan) judul Seri Pohon Komunikasi, sekaligus sebagai salah satu landasan ilmiah komunikasi dari 8 (delapan) landadan yang disajikan (filsafat, psikologi, psikologi sosial, sosiologi, biologi, fisika, dan matematika).

Psikologi Sosial dipilih sebagai akar ilmu sekaligus landasan ilmiah komunikasi ketiga karena psikologi sosial merupakan ilmu yang mengkaji perilaku individu manusia yang hidup dalam masyarakat (individul in society), yang dalam tatanan komunikasi, dikenal dengan komunikasi antarpribadi (Interpersonal communication), komunikasi kelompok (group communication), komunikasi publik (public communication), dan komunikasi massa (mass communication)

Psikologi Sosial dikaji untuk mengetahui bagaimana proses komunikasi yang terjadi antarmanusia sebagai individu atau antara individu dengan kelompok, publik, dan khalayak (massa) yang bersifat konkret. Psikologi Sosial sebagai landasan ilmiah komunikasi berupaya mengkaji peran dan fungsi manusia dalam tatanan kehidupan sosial dengan memperhatikan fungsi dirinya secara psikologis untuk dapat memahami diri dan lingkungan sehingga tercipta suasana yang harmonis


Fitur Aplikasi
Menu Kategori: Menampilkan teori/artikel berdasarkan kategori. Fitur ini akan memudahkan Anda menemukan artikel/teori yang Anda butuhkan.

Menu bookmark: Simpan teori/artikel. Fitur ini berfungsi untuk menyimpan teori/artikel yang mungkin ingin Anda baca di kemudian hari.

Menu Artikel: Menampilkan seluruh artikel. Fitur ini menampilkan seluruh artikel dari semua kategori yang ada. Anda juga dapat mencari melalui fitur pencarian

Madani Dev adalah pengembang aplikasi personal yang menerbitkan berbagai aplikasi dan game bertema pendidikan. Dukung Kami dengan 5 bintang.
Enjoy with UptoPlay the online game Komunikasi Psikologi Sosial.
ADDITIONAL INFORMATION
Developer:
Page navigation: