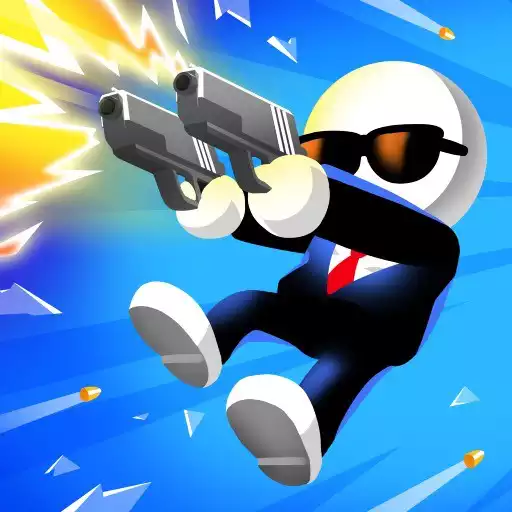 Johnny Trigger: Action Shooter
The official app &amp game
Distributed by UptoPlay
SCREENSHOTS
DESCRIPTION
Use UptoPlay to play online the game Johnny Trigger: Action Shooter.
Johnny Trigger International Man of Mayhem!

Stylish, deadly and smooth as a billiard ball, Johnny Trigger is a man on a mission in this non-stop platform shooter game where the action never ends.

Do you have what it takes to bring down the underground world of the mafia? Less talk, more bullets thats Johnnys motto as he runs, jumps, spins, slides and keeps on shooting till every bad guys bitten the dust.

Trigger warning Johnnys on his way!

Thousands of levels of murderous mayhem to fight through, each demanding a unique tactical solution and speedy trigger fingers! Johnny never stops moving, so when the bad guys line up in your sights, youve got just once chance to get shooting.

Be careful not to hit hostages, though. After all youre the hero of this game, not some crazed killer! Should you accidentally end the life of an innocent civilian, its back to square one.

Hit those hard-to-reach scumbags with the power of physics! Trick shots, ricochets, explosions and gravity are all part of Johnnys crime-fighting arsenal

...along with guns galore! Cause serious havoc with 57 unique weapons to collect 11 pistols, 12 SMGs, 9 automatic rifles, 10 superguns and 4 Ultimate guns with fearsome capabilities guaranteed to give the bad guys a nasty shock. For the completist, theres also 5 base guns, 3 bundle guns and 3 VIP guns. Basically, a shedload of guns to collect, cherish and slaughter gangsters with.

On the subject of sheds, collect keys to unlock Johnnys 10 awesome base rooms and get hammering to turn them into luxurious hideaways. Turns out our action heros quite the handyman in his free time.

Sweet graphics and a banging soundtrack Johnnys world would be a great place to chill if it werent for all those pesky gangsters lurking round every corner. Just think how nice itll be once youve massacred every last one of them!

More than 20 different stylish skins to help Johnny go undercover in the murky underworld of organized crime, and then blast the living hell out of it!

Boss battles demand all of Johnnys wits and sharp shooting as you take down the lords of the underworld in a leaping, spinning storm of bullets.



Page navigation: