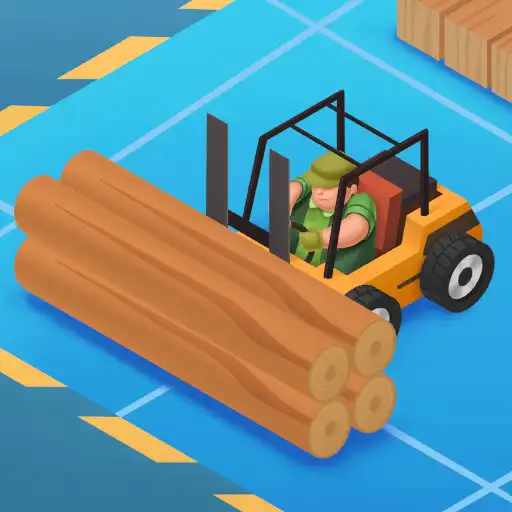 Idle Lumber Empire
The official app &amp game
Distributed by UptoPlay
SCREENSHOTS
DESCRIPTION
Use UptoPlay to play online the game Idle Lumber Empire.
Build your lumber and house manufacturing business and become a tycoon!

Welcome to Idle Lumber Empire - a brand new idle clicker game. In this idle simulation game, you start running a small sawmill and working hard to manage, expand your factory to chase big dream: building lumber empire!

Manage Forests
In order to harvest trees sustainably, you need to hire tree planters to grow your forests! Purchase more lands to green 'em all! Train your lumberjacks to become skilled workers so they can harvest logs efficiently.

Build milling lines
Purchase and upgrade new machines to process log fasters and produce more lumber products. Lots of machines awaiting you to discover.

Maintain and upgrade vehicles
Log Trucks, forklifts deliver logs from storage to machines. Upgrade, maintain them well to keep the factory working continuously

Manage Sales
Run marketing campaigns to attract new clients, process orders efficiently to earn the most profits.

Biz Upgrade
Earn BizPoints from each processed order, spend your hard-earned BizPoints wisely to boost the Factory income permanently.

Enjoy the new addictive idle logging simulator game!
Enjoy with UptoPlay the online game Idle Lumber Empire.
ADDITIONAL INFORMATION
Developer: Game Veterans
Recent changes: We've updated the game for you to enjoy!
Everlasting summer! Join the new event "Green Island"! Have fun under that sun!
Special chest order chance increased!
Some missions in Lumber Pass autocomplete themselves if you already fulfilled the requirements;
The village statue bug and several more were fixed!
Page navigation: