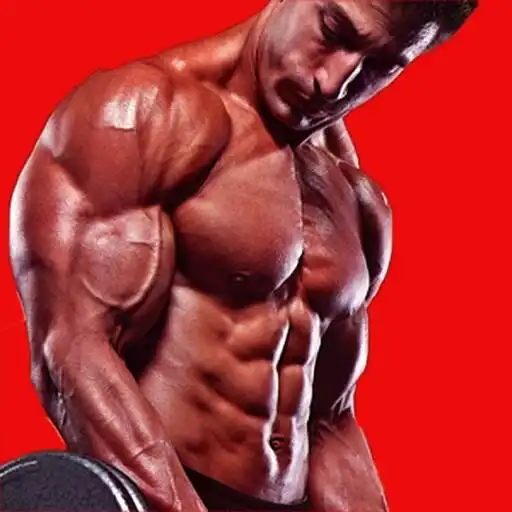 Home Workout Exercises
The official app &amp game
Distributed by UptoPlay
SCREENSHOTS
DESCRIPTION
Use UptoPlay to play online the game Home Workout Exercises - No Equipments.
Want to get fit or build body muscles by doing fitness workout exercises at home without equipments? Try this amazing home workout & fitness app Home Workout Exercises - No Equipments to learn and try quick fitness exercises/workouts at home.

This Home Workout Exercises - No Equipments app is dedicated to all those who want to practice home fitness workouts to lose weight, build muscles or to stay fit. With these short fitness workouts for men & women, you can breathe, move and sleep better and have a better life.

This home workout app includes multiple fitness exercises that fitness lovers can do for their Abs Workout, Butt Workout, Arm Workout & Thigh Workout. All these fitness exercises can be done without equipment.

The home workout app is similar to 10- minute body exercises or 7-minute workouts app. These are the most appropriate exercises for regular men and women and can be done quickly anytime, anywhere within just 10 minutes. This fitness app provides audio and video instructions on the workouts. The app helps you with a workout timer and helps you keep a track of reps while doing these fitness workouts. These short fitness workouts are recognised by health & fitness experts across the globe.


*************************
APP FEATURES
*************************
Still looking for reasons to use the Home Workout Exercises app? Here are the best features of this fitness trainer app -

Progress tracking - Track daily workouts, time and estimation for burned calories this week, this month and for a lifetime.
Workout reminder - Never skip the workout and start building healthy habits.
Exercise time settings - Customize your exercise timings, break timings
Professional artist voice narration - Voice artist for guiding, instruction and motivation.
Skip/pause/previous exercise navigation - Simple buttons to move back and forth in the workout.
Estimation or calories burnt
Exercise guides - Text Description of the exercises to learn how to perform the workout
Choose your workout type - abs workout, butt workout, arms workout or thigh workouts
Level settings - Set your level of workouts - beginner, intermediate or expert level.



************************
SAY HELLO
************************
The Home Workout Exercises will keep getting better as we continue to improve the app. Please send us an email with your suggestions to improve. We would love to hear from you. If you have enjoyed any feature of the Home Workout Exercises" app, do not forget to rate us on the play store and share among your friends.
Enjoy with UptoPlay the online game Home Workout Exercises - No Equipments.
ADDITIONAL INFORMATION
Developer: bhagirath
Recent changes: Some Bug Fixed
Page navigation: