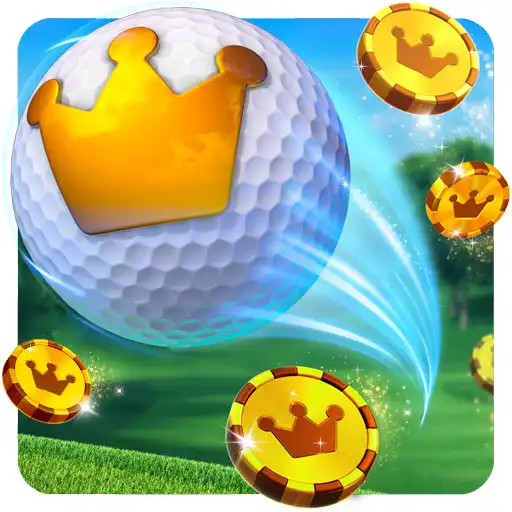 Golf Clash
The official app &amp game
Distributed by UptoPlay
SCREENSHOTS
DESCRIPTION
Use UptoPlay to play online the game Golf Clash.
The sun is shining and its time to play the real-time, multiplayer golf game everybodys talking about!

Tee off on beautiful courses against players around the world, as you compete in tournaments, 1v1 golf games and challenge your Facebook friends! Upgrade your clubs and unlock tours as you master your golfing skills, in the quest to be the Golf Clash King!

Enjoy quick-fire duels in this exciting free golf game!

Best Mobile Game - BAFTA 2018
Game of the Year - Mobile Games Awards 2018

GOLF CLASH FEATURES
- Quick-fire 1v1 real-time gameplay
- Revolutionary shot system thats easy to learn but difficult to master
- Dozens of golf courses - new courses added every month!
- Progress through more advanced tours as you raise the stakes
- Earn promotion in weekly leagues to win club card bonuses
- Global golf tournaments every two weeks - be the Golf King!
- Try the Golden Shot - win prizes by showing off your deadly shot accuracy
- Unlock new clubs and balls to gain power, accuracy, spin and curl
- Save and share replays of your jaw-dropping shots
- Banter your opponents with chat and emoji during the game!
- Golf Clash clans can chat, share replays and work together to earn clan rewards

This is not your average sports game! Thousands of live players are online, waiting to be challenged to golf games.

Download Golf Clash for free today and show off your golfing prowess!

Need Support?
https://playdemic.helpshift.com/a/golf-clash/

See you down the Clubhouse:
https://www.facebook.com/GolfClashPlaydemic/
https://twitter.com/GolfClashGame

A network connection is required to play this golfing game.

Emoji icons supplied by EmojiOne.

Ad Choices: https://www.polices.warnerbros.com/privacy/en-us/#adchoices
Terms of Use: https://www.polices.warnerbros.com/terms/en-us
Do Not Sell My Personal Information: https://www.privacycenter.wb.com/do-not-sell
Enjoy with UptoPlay the online game Golf Clash.
ADDITIONAL INFORMATION
Developer: Playdemic
Genre: Sports
App version: 2.44.2
App size: 129M
Recent changes: Here's what's new in the latest Golf Clash update:

- Performance improvements and bug fixes

Thank you for downloading the latest Golf Clash update.
Comments:
A total sham. Was a great game when it first came out. Fun and challenging. Then they got greedy and started adjusting things and sticking BOT players in when supposedly no other player was available. I was over 4 million coins and all of the sudden I could not win a game to save my life. All the game play characteristics kept changing. Hit the ball the exact same way it would behave differently. I think it is a total cheating money making pile of garbage!
Great game. But game has been crashing on me alot. Especially when i play for alot of cash. It happens most on 3rd rematch game during shootout. I lose all my money and lose match. The screen just goes black. I reset the game it sometimes lets me rejoin but i will have only sec. for a shot and lose. Sometimes it takes me back to main menu then takes all my coins for the lost game. No updates need to be done on this game at the time, but it has only been doing it since the last update....pls fix
Wish it wasn't a pay to play. Or at least cap the number of gems a person can purchase. Simply because your opponent has better clubs and better ball's, making it somewhat difficult to advance. It'd be really awesome if you guys making the game could include better putters! Same idea as the other advanced clubs, since some of the greens are so big. It'd be cool if some tournament conditions were different. twilight or sunset hours for difficulty sake. More of a challenge for advanced players yo!
Game is great fun to play. Sucks they will match driver clubs so unclose it isn't a competition when you're behind so far at the beginning. Not sure if buying balls is worth it because basic balls beat upgraded ones because of club differences. This needs to change that when players disconnect from the game (other interests) the time needs to run off of the shot clock. Also currently convenient that all of a sudden all of my in the hole shots miraculously keep bouncing out. When bought balls did
This is a great game, but it getting to be WAY too expensive. You spend money every season to be able to get the extra bonus stuff, but when you have gotten them all, the extra tokens you work hard for are absolutely worthless. And, in the seasons, where you can't afford to purchase the extras, you are no longer on a level playing field and can not successfully compete against the players who can afford to spend money every single week. Don't expect to get to the top level without $$$"
Page navigation: