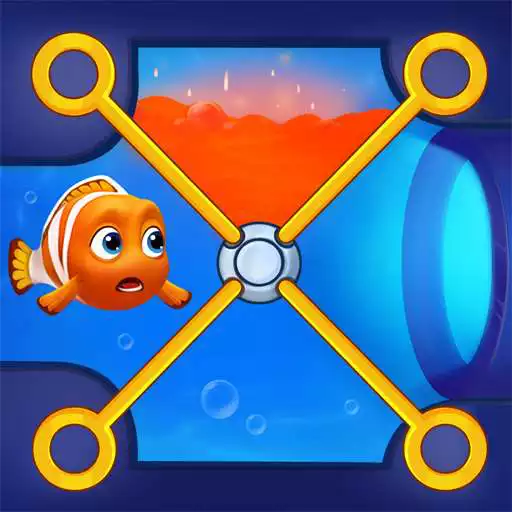 Fishdom
The official app &amp game
Distributed by UptoPlay
SCREENSHOTS
DESCRIPTION
Use UptoPlay to play online the game Fishdom.
Never Fishdomed before? Take a deep breath and dive into an underwater world of match-3 fun with Fishdom, an all-new free game!

Try challenging and fun match-3 gameplay with unique puzzles as you decorate aquariums to create cozy homes for lovely talking fish. Feed them, play with them, and watch them interact with each other. Hey, your finned friends are waiting for you, so dive in now and enjoy this amazing underwater adventure!

Features:
Unique gameplay: swap and match pieces, design and decorate aquariums, play with and take care of fishall in one puzzle game!
Play hundreds of challenging and fun match-3 levels
Compete with other players to develop your aquarium even faster
Explore an exciting aquatic world with funny talking 3D fish that each have their own personality
Liven up fish tanks with breathtaking underwater decor
Grab your scuba mask and enjoy amazing aquarium graphics
Its a blast for everyone: share your Fishdom mania with your Facebook friends!
No Wi-Fi or internet connection required to play

Please note that Fishdom is free to play, though some in-game items can also be purchased for real money.

Enjoying Fishdom? Learn more: Facebook: facebook.com/Fishdom Instagram: https://www.instagram.com/fishdom_mobile/ Twitter: https://twitter.com/FishdomOfficial

Questions? Contact our Tech Support by sending an email to [email protected] or check our Web Support Portal: https://plrx.me/2IKJXyB6HR

Terms of Use : https://playrix.com/en/terms/index.html

Privacy Policy: https://playrix.com/en/privacy/index.html
Enjoy with UptoPlay the online game Fishdom.
ADDITIONAL INFORMATION
Developer: Playrix
Recent changes: What's new:
- Bug fixes and improvements
Please update the game to the latest version.
Dive into a new Fishdom update!
MYSTERIES, SENSATIONS, AND FUN!
- Find a missing reporter and uncover the secrets of the pharaoh's tomb in a new expedition!
- Merge items and get fantastic rewards in Full Moon Park!
- Get a unique Fortuneteller Fish and other rewards in the Divination Season!
ALSO FEATURING
- New aquarium: Druid Forest
We hope you enjoy the new update!
Have fun!
Page navigation: