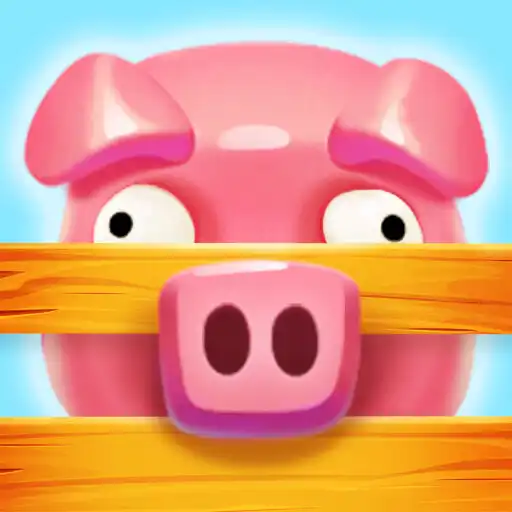 Farm Jam: Parking animal game
The official app &amp game
Distributed by UptoPlay
SCREENSHOTS
DESCRIPTION
Use UptoPlay to play online the game Farm Jam: Parking animal game.
Meet the Farm Jam parking game, a brilliant mix of a farming simulator and a traffic puzzle in a beautiful 3D games form. Youve just bought a ticket for a township farm sightseeing Take your seats, lads, were going to the Ol Sharpeyes farmland!

Farm klondike adventures

This big farm & animals is my life, folks, and I've been living here since the day I remember myself. My parents got this klondike from their parents, and their parents got it from their parents... you get the idea, huh? So yeah, this ranch is my ol' property for a very long time. Some important hunks from the city tried to buy this harvest land, but they can't fool the Ol' Sharpeye! They laughed at me when I told them about strange things that happen here...

No place for their farm games

You won't probably believe me, but I've seen some suspicious pig games... Farm animal games are fun till tourists think that those are just cute farm animals and mini-pets - but they aren't, trust me! I believe that it's the pig who's plotting against me. I wish you'd seen his tricky face - his animals' games start soon, I feel that. If you're not a chicken, come and help me someday - together we'll stop that animal games!

Ssh, keep the noise down

Hey, you! Yes, you! Don't listen to that old killjoy John, he knows nothing about us... Yeah, raise your jaw, I can speak. So, he told you about the animal jam we have here, right? NO? Oh, thats how things go here, kid. Just like that traffic jam you had on the way here, its not very fun when you have too many roommates in a cell thats called the farm. I do know that you wont let some poor animals in need, right? Good.

Dont worry, well do it just smooth & easy: I have a plan for that. I will turn any hard games the old man has for us into one big easy game and youll manage this great escape. No, put the smartphone aside theres no need to make any unnecessary calls right now. So heres whats waiting for you in this logic game

All animals stand towards the holes in the fence, and you should send them to the right escape zone in the right sequence. Of course, there will be different obstacles on your way: shrubs, barrels, fences. You should change your tactics to cope with that! Our sliding block puzzle has prepared lots of memorable fun adventures for you!

Like car parking games and farm animal games, but different

And this is where you step in! Some farm animal games are offering a standard farm simulator here but this is not the case for this puzzle game! Your main objective in traffic games is to unblock and release all the animals from the farms paddock. Its a memorable 3D puzzle where youll train your dimensional and creative thinking. Keep in mind that animals can move both backward and forwards.

Just like in most farming games, our puzzle game will bring some intricate moments: all animals have different sizes! This prevents all the easy escape routes, so think carefully and dont get caught by the Ol John. It will make the connect animal task more challenging. Trust us, if you like block puzzle games or matching puzzle games Farm Jam is your destiny! Ultimate playing fun is waiting for you in our parking game!

All our animal survival games and parking games offer unique features:

1. Soothing countryside visuals: fields, farms, meadows, forests, ranches await you!
2. Join the gang: humorous personalities in this casual game wont just let you go follow the rules, human, or else! Hilarious animals & games combination.
3. Form the queue on our animal farm: you should release those animals in a certain order, otherwise, theyll get stuck and fail the whole escape!
4. Love is in the air on the farm. Match animal of the same color to make a pair.
5. A game of challenge: try to slip past the farmer's watchful eye and avoid all the obstacles on the farmyard in our moving game.!
6. Play our match game with the sound ON for the fun entertainment experience.
Enjoy with UptoPlay the online game Farm Jam: Parking animal game.
ADDITIONAL INFORMATION
Developer: Zenolit LTD
Recent changes: Front page farm news. Meet the new stunning Main Screen. Whatever you need, you can find on it - from limited special offers and levels to settings. Comfy in use, fun in play.
It would be really awesome if you rate us 5 stars! Also, feel free to share all your ideas and questions with us at [email protected]. Your feedback is always helpful!
Page navigation: