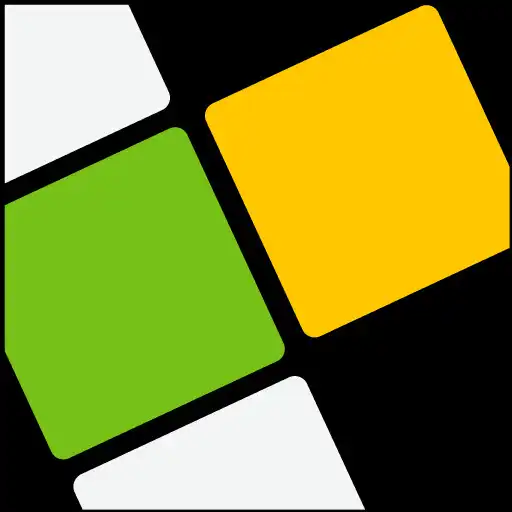 Everyday Puzzles
The official app &amp game
Distributed by UptoPlay
SCREENSHOTS
DESCRIPTION
Use UptoPlay to play online the game Everyday Puzzles.
Everyday Puzzles is a free crossword and word game. Play different game modes and enjoy Cladder on your phone.

Try out the new Cladder word game now!

Train your brain! Just 10 minutes of Everyday Puzzles a day can help you stay sharp, focused, and ready for anything!

Everyday Puzzles is the healthy way to have fun while you exercise your mind! You can sharpen your memory, boost your logic and spelling, and expand your vocabulary and trivia knowledge!

Free game! You can challenge your brain with clever crosswords and other word puzzles daily - like Cladder and other word games!

Check out the calendar to continue playing word game puzzles. We challenge you to complete all puzzles available on the calendar!

More than just crosswords! Everyday Puzzles offers an ever-expanding word puzzle game selectionincluding the viral sensation Cladderwith more game types on the way!

Fresh daily challenges to keep your mind sharp! It's like getting the Sunday crossword every day!


Features:

- Not one game, but many! Everyday Puzzles has the ideal game for players of every taste and skill level.
- New puzzles daily! Always fresh, always fun.
- Now includes Cladder! This fun cross between a spelling bee and a word search is a viral sensationand with Everyday Puzzles, you can take it anywhere!
- Also, enjoy word puzzles offline.
- No Ads purchase available.
- Unlimited hints! Become a fearless word explorer thanks to Everyday Puzzles' free infinite hint system.
- If you like the Sunday crossword in the newspaper, you'll love Everyday Puzzles! It has all the clever spelling, vocabulary, and trivia challenges of a classic mini crossword, but with other types of puzzles as welland no trip to the newsstand!
- Everyday Puzzles is many free word games in one! You can win a spelling bee, become a vocabulary master and word explorer, play celebrity crossword trivia games, test your memory, and more!

How to Play:

Crosswords:
- Everyday Puzzles delivers the classic mini crosswords experience, but with no need to ever turn a page!
- The game starts with an empty grid, and it's up to you to solve each hint and spell the answers by choosing which letter goes in each cell.
- Just like in traditional crosswords, the answers cross one another--you may even spell out one answer while solving another!

Cladder:
- The player is given a word and a hintwhose answer is just one letter different.
- It's up to you to decide which letter to change to spell the answer.
- Get it right, and you'll get a new hint whose answer you can spell by changing another single letter. How many rounds of this evolving vocabulary quiz can you complete?
- Cladder displays your statistics so you can share with friends and family.


Additional Highlights:

- Daily challenges with new spelling and memory puzzles.
- Built-in calendar and end cards after every puzzle to help track your stats and daily challenge progress.
- Busy? Don't cross fun off your to-do list! Take Everyday Puzzles with you and combine fun brain training with your daily tasks.
- Full online support so you can share your scores with family and friendsor cross paths with a new frenemy!
- Puzzle types include classic crosswords and the viral sensation Cladderplus, new puzzle types are always on the way!
- Combine fun with daily brain training with each clever hint you decipher. You can quiz your logic, spelling, memory, and trivia skills every day!
- Become a crossword explorer! Quiz yourself on celebrity crossword trivia, take a trip with travel-related clues, and
grow your vocabulary by learning a new word daily!
- No more turning the page and getting newspaper ink on your fingers. Today crossword puzzles are as modern as you are!
- Everyday Puzzles is free, fun, and fantastic for players of every age and skill level!
- Whether you're a seasoned crossword explorer or just looking for a fun word trivia quiz to keep your mind sharp, search it over. Everyday Puzzles is the game for you!
Enjoy with UptoPlay the online game Everyday Puzzles.
ADDITIONAL INFORMATION
Developer: Fanatee, Inc.
Recent changes: We listened and made important improvements. We've created new crosswords and fixed bugs within the app. We appreciate your help. Keep the suggestions coming!

Team Fanatee
Page navigation: