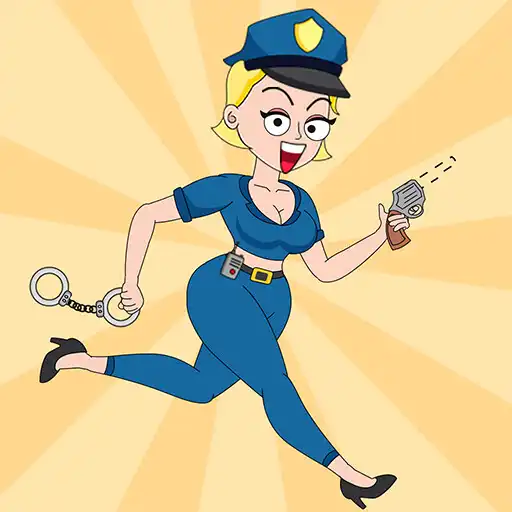 Draw Police
The official app &amp game
Distributed by UptoPlay
SCREENSHOTS
DESCRIPTION
Use UptoPlay to play online the game Draw Police - Tricky Puzzles.
Welcome to the world of Draw Police - Tricky Puzzles!

If you are not good at drawing, dont worry! This drawing game is very easy and smart to recognize your draw.

FEATURE
- Simple gameplay
- Hundreds of draw puzzles for your imagination to run wild
- 200+ Levels and scenarios for you to sketch!
- Test your drawing skill.
Can you make the police officers happy or struggle? Do you need a clue or a hint?
Are you looking for intuitive easy puzzle games? Save these officers!
They want to live a happy life, so they need your brain! Help them out!
Lets test your brain! Start drawing now! Save them all!

HOW TO BE A DRAW MASTER

1. Relax and solve puzzles
Calm down and find missing issues.
Please dont erase anything, but just scribble on the screen.
You can tap, swipe, rub, etc. to write on this screen at will!
Even if you don't understand, let's take the plunge and draw something
Rest assured that there is no risk of failure!

2. Spend long days in the lives of police officers.
Over 200 puzzles and so many episodes of missing parts are packed with fun!
Dont be brain dead! Look for clues and hints.

3. You dont have to draw perfectly - no need to be perfect
Enjoy just like you would on a chalkboard.
You need not feel guilty. You will likely have fun when you find the story behind the scenes!

If you clear the question, you can get a diamond. This diamond can be used as money to increase the furniture in the main character's room! you can make your wallpaper colorful or carpet it!

There are many types of pencils, and their shapes and colors vary! Get skins you like, such as carrots, and cat hands! It would be great if all types could be completed!

If you like brain out or happy glass, this game will also be one of your favorite choices. Lets play online it now, and draw something to solve puzzles! Drawing will put a smile on your face and on your family!

This game is so easy that it's perfect for your kids to play! People of all ages can play, so let's play with your family and friends and get excited!

Various series of Draw Happy has been released!
There are many other themes such as dentists, Instagrammers, students, and criminals. When you finish playing this game, please try other series! If you play, new discoveries and fun will be waiting for you!
As the series grows, you won't be free for the rest of your lifetime!

Here are some of the riddles we have!

She can't charge my smartphone!
The man has a broken charger cord and can't charge!
You know the sadness of running out of charge on your cell phone, right???
Let's add some code so that the phone can be charged!

The roller coaster is interrupted on the way!
They got on a roller coaster with a broken rail! If they proceed as it is, everyone will drop and it is very dangerous! If they fall from such a high place, they will be seriously injured.
Let's avoid that risk with your power!

Even if you make a mistake, don't give up and rise up!
You don't have to draw it neatly! It's okay to draw quickly like scribble!
If you keep guessing what is the correct answer and keep drawing something, you should be able to get the correct answer!


Let's play Draw Police - Tricky Puzzles right away!
Enjoy with UptoPlay the online game Draw Police - Tricky Puzzles.
ADDITIONAL INFORMATION
Developer: FALCON GLOBAL LTD
Recent changes: Officially released
Page navigation: