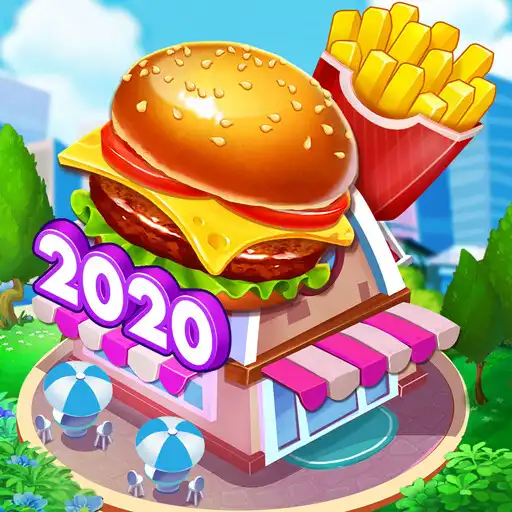 Crazy Kitchen: Cooking Game
The official app &amp game
Distributed by UptoPlay
SCREENSHOTS
DESCRIPTION
Use UptoPlay to play online the game Crazy Kitchen: Cooking Game.
Welcome to Crazy Kitchen, chef game, FAST PACE Cooking Game and Restaurant Game! It brings you the Purest and Truest COOKING experiences. Come to different cooking cities, feel the craze and madness of a cooking games lover. Cook and Serve food as a crazy chef!

In this chef game, you act as a popular chef and star chef. The craze for the cooking grabs you, and you are cooking in brink of madness. You work in the kitchens of different countries and cooking styles, TAP fast to cook various food, serve dishes to customers.

The high tense and coherent gameplays bring you fascinating experience, and make your time full of awesome dash moment.

We discard the verbose operations and irrelevant systems in the current cooking games on the market, and provides you a Fast Pace and Simplified restaurant simulation game. Focus your work in various restaurants, satisfy the taste buds of your customers and fans!

Download for Happiness NOW and get ready to rock the cooking world!

EASY AND ADDICTIVE GAMEPLAYS

Game is relaxing, it is very easy to play but challengeable to be mastered!

* Top correct ingredients to cook the food
* Cook in correct order for special food
* Earn coins and tips from cooking service
* Upgrade kitchenware and food for luxury cuisines
* Complete multiple cooking targets to pass levels
* Open new restaurants and learn new cooking skills
* Check in daily to get rarity boosters
* Complete daily tasks and achievements to get rewards
* Create exciting combos and get bonus

Feel the growth of cooking knowledges and the enhancement of cooking skill as you playing the game.

Endless fun and joy is coming!
Do you dare to challenge the most picky customers?
Will you accept the lasting cooking joy?
Install now and start your hot cooking journey!

REALISTIC CHALLENGES AS IN REAL RESTAURANTS

You are facing the same challenges a top chef will encountered in a real restaurant!

* Serve the customer in time
* Keep an eye on the cooker, dont burn food
* Arrange your cooking reasonably, dont discard food
* Use time management skills
* Serve in smart dish sequence

Use your fingers to cook delicious and fine food, realize your cooking dream as a crazy chef. The hottest thing is: you are a star chef, people hear of your fame and chasing you all over the world in order to taste the amazing food cooked by you.

UNIQUE FOOD AND RESTAURANTS

We give you the wonderful cooking gameplays, good cooking experiences, and the fast cooking operations; also, our dedicated artists give you the kitchen, kitchenware, ingredients, and beautiful food that tantalize your appetite. You can:

* Feel food culture in distinctive restaurants, America, France, Italy
* Cook unique and traditional food, hotdog, steak, rib, waffle
* Mix sweet drinks, lemonade, coke
* Cook breakfast, lunch, dinner, deserts and snacks
* Master all the cooking gestures, boil, fry, steam, grill

Tired of waiting for new levels in the other games? It wont happen here. Mountains of game Levels are here waiting for your challenge! And we release updates regularly with new restaurants, new levels, new dishes, new gameplays!

No more hesitate! Download and play now!
You are the right cooking master customers are longing for!

Follow our fan page, get the latest news, participate the fan page activities, get the gifts that are only for fans. Write down your cooking dairy, share game experiences with your friends, get social, and spread the cooking fun!

https://www.facebook.com/CookingHotGame
Enjoy with UptoPlay the online game Crazy Kitchen: Cooking Game.
ADDITIONAL INFORMATION
Developer: FlyBird Casual Games
Recent changes: What's New:
- Here comes a new restaurant! Carbohydrate lovers will enjoy it!
- New activities will be coming soon! Fresh gameplay to be unlocked!

Optimizations:
- Major improvements for a smoother game experience.

Update now and have fun!
Page navigation: