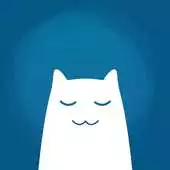 CoSleep:Sleep Sounds Meditation Music
The official app &amp game
Distributed by UptoPlay
SCREENSHOTS
DESCRIPTION
Play this online game named CoSleep:Sleep Sounds Meditation Music.
CoSleep: New Concept App for Healthy Sleep, serving over 50 million people.
Everyone who loves life, deserves to have a good sleep. Come use our CoSleep App.
CoSleep App provides various options such as sleep music, development of sleeping routine, bedtime reminders, sleep tracking, gentle wakeups, and midday nap settings.
With our richful, thorough, and heartful sleep service, we are hoping to help you have better and more restful sleep, and further to increase your awareness to your own sleep quality, and the importance of sleep in your life.
On the top of the sleep management feature, CoSleep can be a wonderful assistant to increase the efficiency of your work, study, and other life tasks, as well as an always-on companion for meditating, reading, and brainstorming ideas.
In CoSleep, we hope to achieve the following results with you:
[Fast Falling asleep] Hundreds of originally designed White Noise, ASMR, Magical Brainwave Music, offered at no cost from our own huge database of professional sleep music.
[Restful sleep] Sleep experts offer professional tips, such as breathing methods, meditation practices, goodnight song with counting sheep, and various gentle songs to accompany your sleep.
[Healthy Sleep Habits]: Introducing the development of a 45-minute routine before bedtime, bedtime reminders, sleeping pattern analysis, and sleeping tracking.
[Gentle Wake-ups] Our unique scientifically designed alarm rings for pain-free wakeups, as well as flexible settings for various napping needs.
We invite you to try CoSleep if you are
-Someone who have mild to moderate sleeping problems (trouble falling asleep, frequent wake-ups, too much dreaming, nightmares, and light sleep)
- Someone who have sleeping problems due to anxiety and stress
- Someone who have sleeping problems as a result of travel, business trips, out of country trips and other sudden changes of physical environment.
- Someone who have sleeping problems due to noise environment such as group homes, houses facing main road (dorms of students, factory workers, etc.)
- Seniors who have trouble falling asleep and also wake up frequently during the night.
- Babies who cry often, as well as their parents who need to take care of the babies.
- Someone who need support on their work, study, meditation, focus and brainstorming ideas.
- Various sound lovers: such as rain-sound lover, ASMR lover, cat lovers, etc..
WeChat Official Account: cosleep666
QQ Group ID: 734678158
Updates:
Bug fixes and more performance improvements added.
CoSleep:Sleep Sounds Meditation Music from UptoPlay.net
Page navigation: