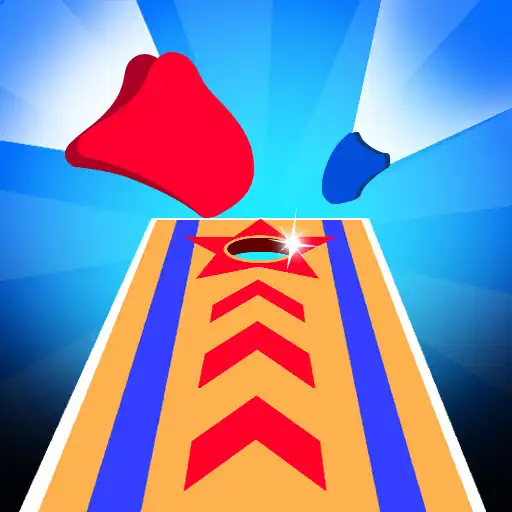 Cornhole League
The official app &amp game
Distributed by UptoPlay
SCREENSHOTS
DESCRIPTION
Use UptoPlay to play online the game Cornhole League.
Cornhole League is a Family Games in which players take turns to toss fabric bean bags at a raised platform with a corn hole in the far end. Just like paper toss and hoops youve to throw a Foot Bag on the wooden platform in plunder league Board Games.

Family Games
The rules of this Summer Sports hoops cornhole league are simple. A foot bag in the hole scores 3 points, while one on the board scores 1 point in Casual Games. Each team or player gets a turn to throw bean bag like Paper Toss in plunder league Board Games. Play continues until a team or player reaches the score of 21 in summer sports cornhole league.

Summer Sports
The team which scores 21 points first wins the Board Games. The cornhole or bag toss hoops is a fun Family Games played on the lawn. Cornhole can be played with two or four players in the backyard as it's a summer sport Family Games.

Flip Foot Bag
Flip Coin to start the match of corn hole in summer sports Lawn games. Throw the foot bag just like paper toss and target the hole on board in Casual Games. Score more to win the plunder league cornhole Lawn Games!

Casual Games
There are different ways to play the Bag Toss board games like 21 Exact, Knockout, foothold, speedhole and battle ship.

Cornhole League Features:
Become the best foot bag thrower like paper toss
Cornhole is one of America's favorite Family Games.
A bag in the hole scores 3, while one on the board scores 1 in Lawn Games.
Defeat your opponents, participate in Casual Games and win many rewards.
Unlock cool & fun player skins

If you have suggestions or queries, please email us at [email protected]
Enjoy with UptoPlay the online game Cornhole League.
ADDITIONAL INFORMATION
Developer: TapNation
Page navigation: