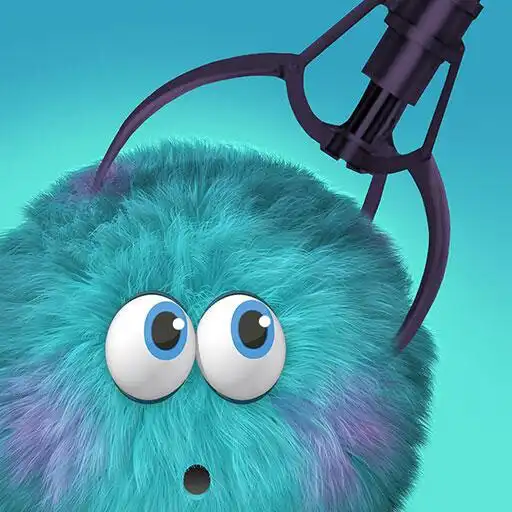 Clawee
The official app &amp game
Distributed by UptoPlay
SCREENSHOTS
DESCRIPTION
Use UptoPlay to play online the game Clawee - Real Claw Machines.
Take a trip to the arcade without ever leaving your couch!
Play Clawee and live stream REAL claw machines, win REAL prizes, and have them delivered to your door!

**New Feature**
Play for FREE
The newest feature Keys allows VIP players to play and progress through the game for Free!
Win prizes using keys and fill your collection to redeem rewards. Want your prize? Claim it and have it shipped to your door!
Need more keys? Log onto Clawee and claim your keys every 4 hours, watch videos, win keys through special promotions or buy them in the store.


What is Clawee?
Control live claw machines directly from your smartphone or tablet for FREE and have all the prizes delivered straight to your home without ever leaving the comfort of your couch.
Enjoy a wide variety of crane machines, ufo catchers, magnet, golf, shooters and many more one of a kind machines only found on this claw machine app.

New prizes added EVERYDAY
The hottest brands including Pokemon, Nintendo, super Mario, kawaii toys and many more
A range of claw toys, plush, figurines, gadgets, jewelry, accessories and home goods
Play for FREE using keys as a VIP member
Free shipping for VIP members
Daily free rounds for pure effortless fun
Win BIG in the golden rounds
Progress through Saga mini games and gain benefits along the way
Collect tickets and unlock FREEBIES
ENDLESS offers, coupons, events and challenges
Win prizes with keys to add to your collection and earn rewards
Won a prize you dont want? Exchange it for MORE coins
Play the arcade and coins category to win even more coins, tickets and XP!
Join live tournaments and complete against other players to become king of the claw
Complete prize collections for even more rewards
Enjoy top quality live game video streaming

Important Information
High quality internet connectivity is required for the live game-play.

Clawee offers games on real mechanical machines, which may malfunction occasionally. If you have encountered a malfunction, please email [email protected] and the issue will be resolved.

Clawee delivers real prizes, which carry a real cost. Therefore, payment is required to receive the goods.


Install and Play Clawee NOW!
Enjoy with UptoPlay the online game Clawee - Real Claw Machines.
ADDITIONAL INFORMATION
Developer: Gigantic Ltd.
Recent changes: Added support for Google Pay in Shipping checkout page
Page navigation: