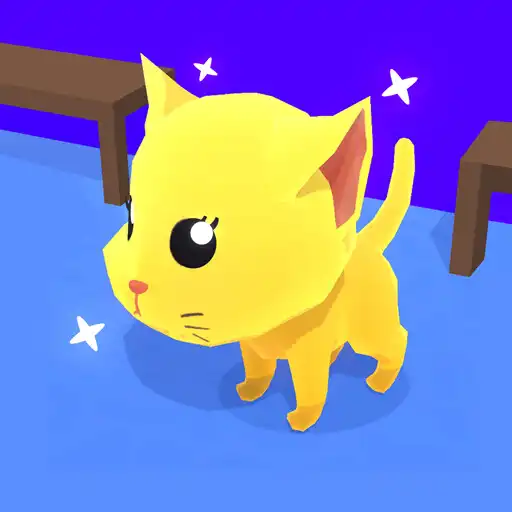 Cat Escape
The official app &amp game
Distributed by UptoPlay
SCREENSHOTS
DESCRIPTION
Use UptoPlay to play online the game Cat Escape.
Cat Escape: THE Cat Game!

Among all the cat games out there, Cat Escape is the one unique, funny, and satisfying puzzle you need for a paw-some time. Control the cutest peppy cat in its sneaky and action-filled adventure hiding from every sly security guard and escaping traps will bring you to the green door and rewards behind it. Take this cat rescue operation into your hands, and meow your way out!

A Hit Cat Simulator with A - maze - ing Twists
Are you a fan of kitty games with lots of purr-sonality? Are you on the lookout for more addicting games about cats? Cat Escape has been exactly that for over 2 years and 50 million Android gamers! And it doesnt even matter whether you prefer cats or dogs: our furry escape artist will keep you entertained whenever you have a free minute with carefully designed bite-size puzzles for all animal lovers out there.

Each level of Cat Escape is a labyrinth of rooms full of traps and security guards trying to trap the cat! Theyre armed with kitty detectors, nets, and the only command running through their minds: not to let this cat run away! Beware: levels of this escape game get progressively more challenging! Lucky for you, unlike other cat games, there's not a dog around, but lots of power-ups and spots to hide:

Hideouts: to take a break from hide and seek, evade the guards by sneaking into a closet, a perfect hideaway! This shelter is safe until youre ready to continue the pet rescue mission.

Cat Food: if you find a bowl of cat food, eat it! Its so nutritious, that it will instantly turn your sweet tomcat into a really bad kitty that can easily knock down walls.

Plant Cat Costume: When wearing one, you can pretend youre not a kitten but a plant. Peekaboo with the enemies and fool them all complete stealth guaranteed!

Guns: If you feel like being a fierce battle cat, our puzzle kitty game lets you be one. Use guns to knock out guards or hit walls, or even get inside a tank to feel like you own this cat world!

Portals: Use them to instantly teleport your peppy cat and continue your cat quest in another part of the room.

Buttons: Push buttons to eliminate electric cats traps or remove pet barriers that wont let your pet escape. Or, perhaps, turn a trap on and shock the guards?

Customizable Ginger Cat
In this cat simulator, if you get tired of the yellow cat you start with, change the look! You can pick from many skins to change the cat breed siamese, white, or even gray like Talking Tom or turn your kitty cat into something completely different: vampire, unicorn, spider, pirate, detective Its a whole army of battle cats! Mix and match the skin you choose with many available trails: hearts, feathers, bubbles, rainbows, and some other extra silly options (you have to see them!). In this cat-simulator puzzle, its so easy to make your kitten match your mood or the level you play keep your adventure in style!

Hundreds of Satisfying Levels for Everyone
A satisfying mix of adorable and funny, challenging and relaxing, Cat Escape is the top-tier feline adventure among other kitty cat games. With its clean and colorful 3d graphics, ASMR-like purring, and tapping of the little paws, Cat Escape is a treat for your senses.

Sneak, hide, and run to the exit, one paw at a time. Use your logic and brain power to move through hundreds of satisfying levels unseen in other kitten games. In this cat game, youll visit a cat school, a museum, and even a vampire mansion each designed to make your cat life difficult. Dont worry youve got it! Among other cat-games, Cat Escape is the one feel-good cats game that always keeps you entertained and satisfied.

Let the Hiding Games Begin!
No need to wait for the World Cat Day: play online Cat Escape for free and check for yourself why it is so adored by all fans of kitten games and beyond. Enjoy it and dont forget to check out the rest of the fun, addictive, and clever hyper-casual games created by Sunday.
Enjoy with UptoPlay the online game Cat Escape.
ADDITIONAL INFORMATION
Developer: Sunday.gg
Page navigation: