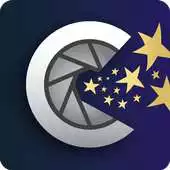 Capture the Magic-Tooth Fairy, Santa More...
The official app &amp game
Distributed by UptoPlay
SCREENSHOTS
DESCRIPTION
Play this online game named Capture the Magic-Tooth Fairy, Santa More....
2018: Magically add a realistic Santa, Tooth Fairy, Easter Bunny and more to any of YOUR photos! Choose from hundreds of authentic poses to provide the most realistic images for almost any scene.
Capture The Magic v2.2 is your full-featured creative photo editing application. Create magical photo memories that will extend and enhance these glorious years when the kids genuinely BELIEVE! There's plenty of magic for the adults too!
We have lifelike characters (in varied poses) and thousands of themed stickers. Our characters are high resolution and magically, they look REAL in your photos. Create photographic PROOF for your little 'BELIEVERS' that Santa, The Tooth Fairy, or the Easter Bunny were in your house.
Capture the Magic v2.0 is better than ever:
-Faster
-Easier To Use
-Brand new Photo Editing Features:
- Cropping
- 40 handcrafted filters
- Photo/sticker adjustment - Saturation, Contrast, Brightness, Gamma (and hey, who doesn't need a little GAMMA in their photos right?)
- Focus
- Text - Add your own text with different font choices
-Paint Brush
- Frames
- Overlays
- Create save and share unlimited photos
- Add multiple stickers in 1 photo
Amaze your kids (and the kids at heart) with the most lifelike photos of magical characters 'caught' in your own home! Be able to say "Look, I caught Santa" or "I caught the Tooth Fairy visiting your room".
Download now and you can TRY BEFORE YOU BUY!
Updates:
Bug fixes and performance improvements
Capture the Magic-Tooth Fairy, Santa More... from UptoPlay.net
Page navigation: