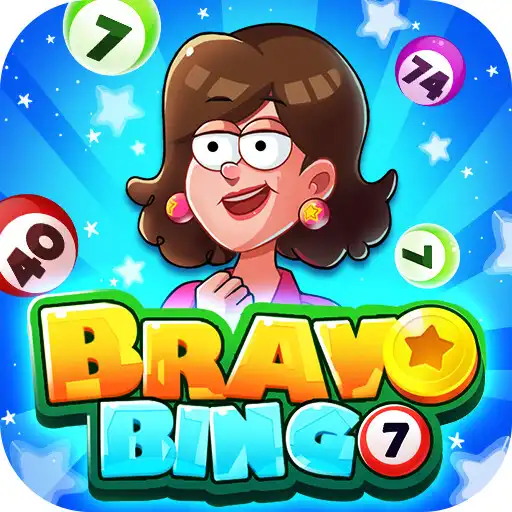 Bravo Bingo: Lucky Story Games
The official app &amp game
Distributed by UptoPlay
SCREENSHOTS
DESCRIPTION
Use UptoPlay to play online the game Bravo Bingo: Lucky Story Games.
Fans of bingo games, finally something different! Here is a free bingo game-Bravo Bingo with a fantastic storyline! Ready to go on an exciting journey of Romance and a Fantastic Bingo Experience?

Bravo Bingo is all this and so much more!

The husband cheated, The child left, Sara is going through the most painful time of her life. How could she survive from all these disasters?

Discover hidden chapters and help our poor Sara back to her former glory! Sit down, relax and enjoy this bingo game enriched with twists and turns! What are you waiting for?

Fun, online, without gambling real money, and exciting bingo game competition at blitz speed, not to mention the great chance to win a huge free bingo bonus as your reward!

Bravo Bingo is a fun casual bingo online game that has Bingo rooms with the style of every special day! You can also play bingo games with friends and families, guess who can get the first bingo?

Multiple Bingo Themes
Besides the classic bingo themes, you can also enjoy our special bingo themes, and all these themes are totally fun to play!

Bingo Collection Gallery
You can collect different types of souvenirs after every bingo game! By completing the bingo gallery, you can get a huge prize!

Bingo Jigsaw Puzzle
If you are also a fan of jigsaw games, dont miss this free bingo game! In each bingo room, players can win free puzzle pieces of Bravo Bingo. Play bingo games in each bingo room to collect free puzzle pieces and complete them to win a free bingo bonus. Enjoy yourself!

Endless Bingo Bonus
Free bingo coins and free powerups every day! With both classic 75-ball bingo games and exciting special pop bingo rooms, you will have a good time in Bravo Bingo!

Bingo games belong to board games, card games, casino games, or casual games. Bravo Bingo is a free bingo game to play. It makes you play free bingo games at home. With both classic 75-ball bingo games and special pop bingo games, just enjoy yourself in the free bingo games-Lucky Bravo Bingo!


More Information:
An internet connection is required when playing Bravo Bingo for its free bingo games online.
Bravo Bingo is a free bingo game to play, but you can make in-app purchases with real money.
Bravo Bingo does not offer real money gambling or an opportunity to win real money or prizes.
Enjoy with UptoPlay the online game Bravo Bingo: Lucky Story Games.
ADDITIONAL INFORMATION
Developer: Classmobi Co., Limited
Recent changes: -Daily bonus and bonus wheel major update: Offering a new bonus experience!
-New comer experience improved!
-Minor bug fixes.
Page navigation: