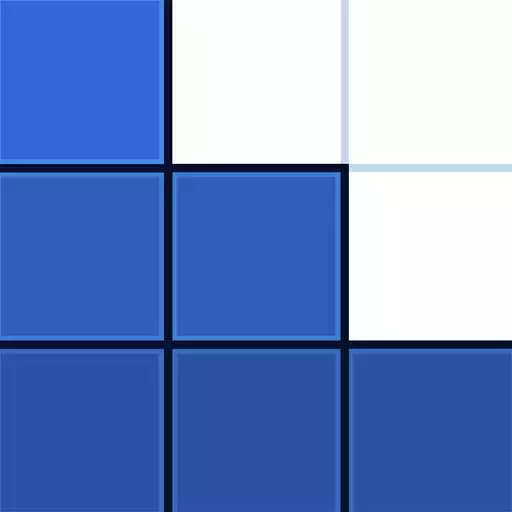 Blockudoku®: block puzzle game
The official app &amp game
Distributed by UptoPlay
SCREENSHOTS
DESCRIPTION
Use UptoPlay to play online the game Blockudoku®: block puzzle game.
Blockudoku is an original combination of sudoku and block puzzle games. Brought to you by game experts from a top developer, it is a simple yet challenging free block puzzle you wont be able to put down.

Match blocks to remove them by completing lines and cubes. Keep the board clean and beat your high score in this block puzzle! Watch blocks blast away as you play! Challenge your IQ and win the block puzzle game!

Block puzzle game features:

9x9 block puzzle board. Merge blocks on the 9x9 grid, which should be familiar to all sudoku fans, to build lines and squares.
Blocks of various shapes. Strategically stack blocks on the sudoku board to destroy them and keep the board clean.
Complete Daily Challenges to get unique trophies while playing block puzzles.
Join Seasonal Events and uncover unique animated postcards.
Compete against other players in Tournaments, beat your high score, and climb to the top of the leaderboard.
Color themes. Choose between a minimalistic block game or a classic wooden block puzzle.
Challenging goals. Never stop challenging your IQ in this block puzzle game. Try to beat your high score or compete with friends.
Combos. Master the block puzzle game by destroying multiple tiles with just one move.
Streak. Score more points by eliminating blocks with several successful moves in a row. Go full blast and destroy as many blocks as you can!
Unique mechanics. Blockudoku has been created as a highly playable mixture of sudoku and a block puzzle game.
Addictive gameplay. Play block games when you are bored or eager to train your brain whenever and wherever you want!

How to become a Blockudoku master?

There is no time limit in this block game, so no rush. Think one step ahead when you face a difficult move. It might become your last one!

Try to build blocks on the puzzle board to destroy lines or 3x3 squares with every move in order not to fill up the board.

Find your zen by balancing between blasting blocks as quickly as possible and getting as many combos and streaks as you can to score higher.

Why play this block puzzle game?

Blockudoku block puzzle has been designed for people who want to unwind and train their brain at the same time. This block puzzle game includes combinations of various scales and complexity together with simple addictive gameplay which is similar to block puzzle and sudoku games. Whether you are tired or in low spirits, a few rounds of playing Blockudoku block puzzle will cheer you up and let your mind relax.

If you like challenging yourself with block games, Blockudoku is the perfect option for you. Take a break from the daily grind and get rid of negative thoughts by immersing yourself in this brain teaser. Enjoy the satisfying feeling of making streaks and combos, and watch every block blast away! You definitely won't be bored playing block puzzle games! Relieve stress or train your brain with a relaxing yet challenging block puzzle game of Blockudoku with block blast excitement anywhere, anytime!
Enjoy with UptoPlay the online game Blockudoku®: block puzzle game.
ADDITIONAL INFORMATION
Developer: Easybrain
Recent changes: - Performance and stability improvements.

We hope you enjoy playing Blockudoku®. We read all your reviews carefully to make the game even better for you. Please leave us some feedback to let us know why you love this game and what you'd like us to improve in it. Keep your mind active with Blockudoku®!