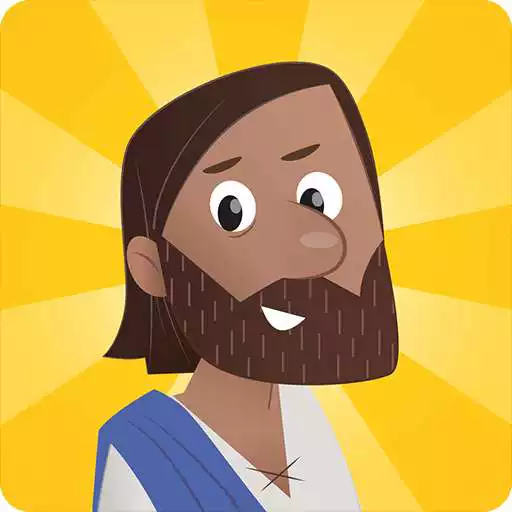 Bible App for Kids
The official app &amp game
Distributed by UptoPlay
SCREENSHOTS
DESCRIPTION
Play this online game named Bible App for Kids.
The Bible App for Kids is the newest member of the YouVersion family of apps. Available now for Android smartphones and tablets, the Bible App for Kids is always completely free!
Through interactive adventures and beautiful animations, kids explore the big stories of the Bible. The Bible App for Kids is a delight-filled experience designed to encourage kids to return again and again. It's the beginning of a lifelong love of God's Word.
* Easy, kid-friendly navigation
* Colorful illustrations
* Touch-activated animations
* Engaging, interactive content that brings the Bible to life
* Fun facts and activities designed to help kids remember what they learn
* Special challenges that let kids earn rewards
Includes Bible Stories about:
* Creation of the world
* Adam and Eve
* Noah's ark
* Abraham is called by God
* Abraham and Isaac
* Joseph and the coat of many colors
* The plagues of Egypt
* Moses and the burning bush
* Moses and the 10 commandments
* The parting of the Red Sea
* The Walls of Jericho
* Samson and Delilah
* Ruth
* Samuel is called by God
* David and Goliath
* Elijah
* Daniel and the lions' den
* Esther
* Nehemia and Ezra
* The birth of Jesus Christ
* The baptism of Jesus Christ
* Jesus' tempatation in the desert
* The Sermon on the Mount
* Jesus healing a paralyzed man
* Jesus casting out evil spirits
* Jesus healing a sick girl
* Jesus feeding the 5000
* The prodigal son
* Palm Sunday
* The Last Supper
* Jesus on the cross
* The empty tomb
* Jesus' ascension
* The Holy Spirit comes to the early Church
* The disciples healing a crippled man
* Saul
* Paul's journey and trials
* The new heaven and new earth
From YouVersion in partnership with OneHope.
YOUR PRIVACY ON ANDROID
* The Bible App for Kids requests read/write access to your SD card because that's where the app stores the stories you choose to play online to your device.
* The Bible App requests access to a device's account list to aid in sending Push Notifications to older versions of Android.
*Location: Our analytics package uses approximate location to help us learn where our app is popular. The information is only used on an aggregate level, not on an individual level.
* We do not sell any personal information you provide us, nor will we share it without your consent. You can read our privacy policy at http://youversion.com/privacy.
CONNECT WITH YOUVERSION
* Like us on Facebook: http://facebook.com/youversion
* Follow us on Twitter: http://twitter.com/youversion
* Catch up on the latest on our blog: http://blog.youversion.com
* Sunday School Curriculum, Church Resources, and activities: https://bibleappforkids.com/
The Bible App for Kids is available in English, Afrikaans, Indonesian, German, Spanish, Filipino (Tagalog), French, Italian, Dutch, Polish, Portuguese, Romanian, Turkish, Russian, Vietnamese, Arabic, Farsi, Urdu, Hindi, Thai, Korean, Simplified Chinese, Traditional Chinese, and Japanese.
Updates:
Now available in Nepali. Switch languages under Settings, Language.
Various bug fixes.
Bible App for Kids from UptoPlay.net
Page navigation: