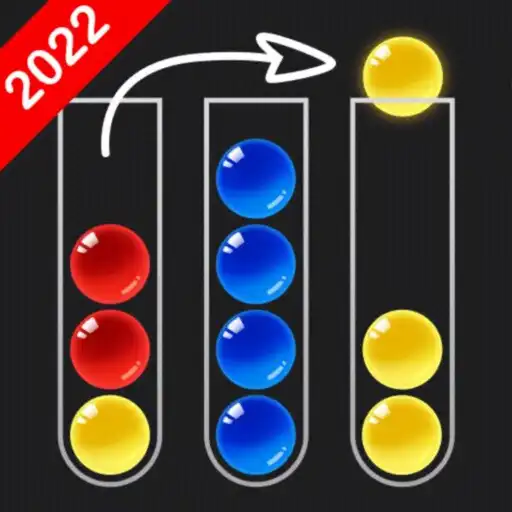 Ball Sort Puzzle
The official app &amp game
Distributed by UptoPlay
SCREENSHOTS
DESCRIPTION
Use UptoPlay to play online the game Ball Sort Puzzle - Color Game.
As the most relaxing and addictive color sorting game, this ball puzzle is designed to entertain and sharpen your mind at the same time. While sorting the colored balls to fill each bottle with the same color, the relaxation it brings will relieve stress and distract you from your daily worries.

This classic color sorting game is pretty simple to play, but hard to master. Just tap to take a colored ball from one bottle and stack it into another bottle, until all balls of the same color are in the same bottle. However, there are thousands of puzzles of varying difficulty. The more challenging the puzzles you play, the more careful you need to be with each move. Each move cannot be taken lightly, or you may get stuck! This Ball Sort game is definitely the best puzzle game for you to exercise your brain and train your logical thinking.

KEY FEATURES
Absolutely FREE color sorting game
One-finger control, just tap to sort the ball
Thousands of levels to challenge, varying difficulty & infinite joy
NO TIMER, enjoy the Ball Sort puzzles at your own pace
NO penalties, you can restart your current level at any time
Use "Undo" to go back to previous steps, or click "Add" to add an extra bottle
Train your brain in relaxing games
Simple but Addictive gameplay
OFFLINE game, no need for network connection
Family Game, suitable for all ages

HOW TO PLAY
Tap any bottle to pick up the top ball, then tap another bottle to move the ball into it.
You can only stack the ball into a bottle with the same color ball on top and enough space.
When balls of the same color are sorted into a single bottle, you win!


Page navigation: