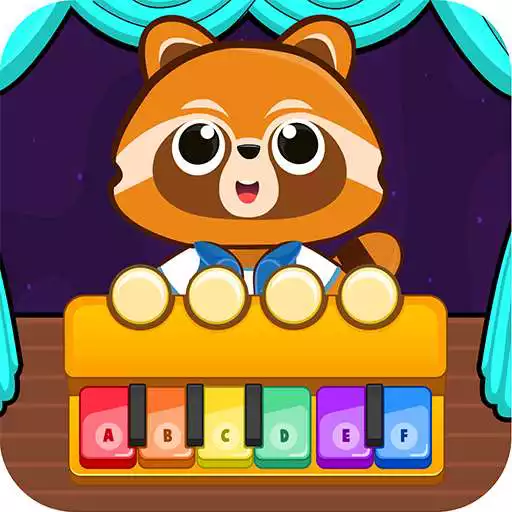 Baby Piano
The official app &amp game
Distributed by UptoPlay
SCREENSHOTS
DESCRIPTION
Use UptoPlay to play online the game Baby Piano - Kids Game.
Are you interested in learning how to play the perfect piano? Do you want your baby to be musical and make learn some musical instruments like a piano? Then My Baby Piano - Piano For Kids app gives relaxation and fun in your free time. children will have the enthusiasm to use a brand new kids piano game that goes inflow from simple to play and learning rhyms playing with ultimate piano app.

With this piano app, you can create sounds of animals, nursery rhymes, songs, and kids games, etc. It's a music game for children between the ages of 1 to 6. This piano game features 5 fun and informative activities for kids. Evey kid let it be girls and boy's learning piano will offer the young to develop imagination, an ear for music, hand-eye coordination, fine rhythm, and attention.

Noteworthy Features of My Baby Piano - Piano For Kids app :
:) Each Level according to age will have a piece of different music to learn it
:) Also provides Hints, to make learn this kids piano game.
:) Great UI Graphics and visual animated effects.
:) Music rhythms are there to listen for fun.
:) Great Background Music and Visuality.
:) Intuitive and very easy to play with.
:) Famous rhymes to listen and learn in piano for kids.
:) Helps toddlers to learn music skills.
:) Helps in skills to listen, memorize, and concentration increase.
:) Authentic sound and music for children to sit and learn.

How to Play this My Baby Piano - Piano For Kids Application?

First of all, play online and install this app from the Google Play Store, then open it. Now you can see the main screen of this game and play piano.this baby piano games free is a musical piano app that builds their musical talents and songs together for a whole family! Children learn to play musical instruments and to discover numerous sounds and musical games. For young children, let your kid grow their musical passion in the educational music game. This children's piano app has lovely creatures, letters , numbers, vehicles, goblins, aliens and assorted musical sounds. Children practise by playing piano.

This My Baby Piano - Piano For Kids app is suitable for nursery and preschool education. It is also appropriate for children with developmental disabilities, such as autism. Piano training for children in kindergarten (2,3,4 years of age) is a perfect style of learning. Conduct the finest vibrant keyboard piano chords. Using it as a children's baby toy or piano app. One of the best apps for children to study piano and composition. Xylophone games and other instrumental games for children, but for your children's piano is the best to learn.

Kids users can play nursery rhymes like Jingle Bells, Happy Birthday, Twinkle Twinkle Little Star, Old MacDonald Had a Farm, Pop Goes the Weasel, The Muffin Man, Wheels on the Bus, & Five Little Monkeys, etc. Baby musical instruments. Children will perform with a number of instruments-piano, drums, bells, flute, guitar, trumpet, harmonica, & tambourine. Great animations with fun characters will guarantee a fantastic experience for children aged 2 to 5. Sounds for Kids. This exciting but also educational activity will encourage your child to learn the sounds of various animals, vehicles, and much more! Baby piano features 60 incredible sounds for children through 6 incredible sets:

- Animal sounds
- Vehicle sounds
- Kids sounds
- Robot sounds
- Alien sounds
- Environment sounds

8 Games of educational music to choose from. In his journeys, at various places. Girl's and boy's for every child, games will help to grow the passion for music. Toddlers' games are great for 1, 2, 3, 4, and 5-year-olds.

Download!! My Baby Piano - Piano For Kids app from the play store. If you like it for your child, then share it with your friends & family. Rate us and comment or suggest any new ideas to us. In case of errors also you can write us.
Enjoy with UptoPlay the online game Baby Piano - Kids Game.
ADDITIONAL INFORMATION
Developer: Vasundhara Game Studios
Page navigation: