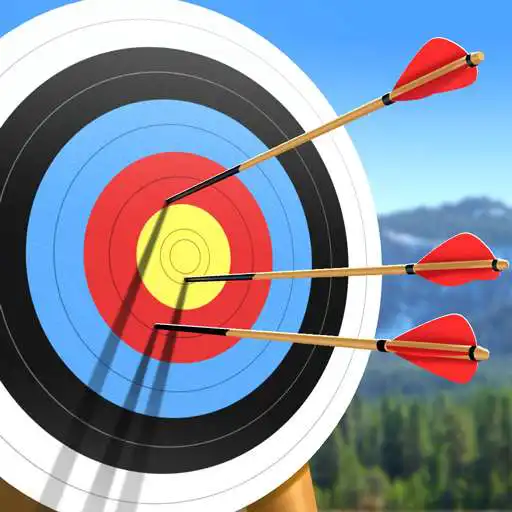 Archery Battle 3D
The official app &amp game
Distributed by UptoPlay
SCREENSHOTS
DESCRIPTION
Use UptoPlay to play online the game Archery Battle 3D.
Join the most exciting multiplayer archery game ever! Play on beautiful locations against players around the world in real-time as you compete in 1-on-1, tournaments, and challenge your friends!

Archery Battle Features:
- Quick-fire 1-on-1 real-time gameplay
- Simple and intuitive control: hold to aim and release to shoot
- Compete against players from all around the world to take their coins and trophies
- Unlock chests to discover powerful new bows and arrows
- Progress through more advanced matches as you raise the stakes
- Conquer all tournament rounds, take mega prizes and be the archery champion
- Compete against your friends via Facebook to earn the bragging rights
- Travel through 80+ levels and earn stars for special rewards in Single Player mode
- Console quality 3D graphics and authentic on the shooting action
Enjoy with UptoPlay the online game Archery Battle 3D.
ADDITIONAL INFORMATION
Developer: Doodle Mobile Ltd.
Genre: Sports
App version: Varies with device
App size: Varies with device
Recent changes: Fixed some minor bugs of the game. Thanks.
Comments:
Great game in a lot of ways, but the flaws are maddening. Watching an ad supposedly earns certain perks such as doubling the reward or subtracting time from the waiting period to open chests. Most of the time, however, nothing happens after watching an ad and the player must watch an additional ad to receive the perk or the ad freezes and the player must close out of the game and re-open it to continue playing. The most vexing thing is that the wind effect is agonizingly inconstistent. Shameful
Absolutely love the game. But its starting to kick me out and freezing to the point of being unplayable. I lose so many things when i open a chest for example, it freezes so i close app and come back just to find my progress was thrown away. Otherwise its 5 star worthy. What a shame
For an archery game, you would think they know how to keep points??? If the arrow touches the line, it goes up to the higher point. So long as the arrow is in the line. This does not? Why all archery shooter use the fat arrows. To give them that little bit of an edge. Otherwise, not a bad game. It passes time? Again, they sure push you to spend $$$
Really enjoy the game as a free player. That being said, using ads to enhance rewards or decrease time to receive rewards barely works half the time. No other complaints.
This is cool. You just aim and release! So, its really like being outside too. Its really cool. Especially nowadays. Social Distancing and Masks and vaccinations! Now the OMICRON. That sounds like a good idea. How many viruses are we going to have to battle with. It's the never ending story. Anyway play Archery Battle 3D right now. You don't have to but you really should. Recommended by RalphJason"
Page navigation: